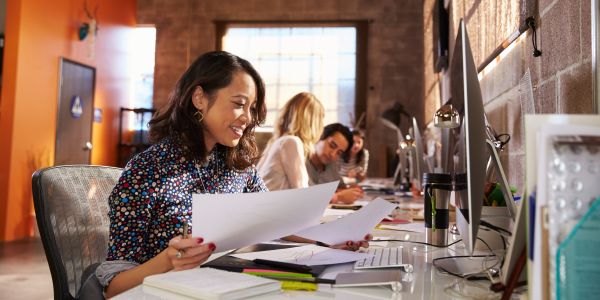 If your company suffers from a talent shortage or flawed hiring process, here are 6 methods to help you attract and retain the best people.
Having top talent means you are able to say 'yes' to new business opportunities while your talent-strapped competitors will have to walk away. The success of any business relies upon talent, and acquiring the most qualified people is becoming increasingly competitive. To win, companies need to face reality and start thinking differently.
The first step to attracting and retaining quality hires is to take a closer look at your current approach to hiring. Most likely, the questions and processes you are using don't yield the results you are seeking. Your hires are only as good as your hiring process and those responsible for making hiring decisions. Mis-hires happen more often than they should and can prove to be costly.
If your company is suffering from a genuine talent shortage, a flawed hiring process, or both, then here are six methods you can use to help you attract and retain the best in any industry.
Know who you are
Just as prospective employees would have to introduce themselves with limited time during an interview, you should also be able to present your company identity quickly and simply. You need to differentiate yourself from others without making it sound like you are selling yourself in a marketing campaign. Having a solid identity that sets you apart from others is a creative way to stand out and attract the right candidates.
Share reviews from current employees
Whether your company is well-known or not, one way to pique the interest of potential hires is to get your current employees to share their experience on social media. Most hires would like to know what they'll be getting into if they were to work for you, so having your people share their experiences allows potential hires to get an insight into your organisation and see if they're interested in that kind of environment.
Showcase diversity
Having a diverse and welcoming workforce is something top talent will take notice of. As an employer, it is important for you to showcase the diversity and multiculturalism in your organisation. With many potential hires coming from diverse backgrounds, it is also important that you know how to reach out to them. Companies that encourage diversity in the workplace inspire all of their employees to perform to their highest ability.
Make the application process quick and painless
Nothing makes a potential hire walk away faster than a complicated job application process. A long, drawn-out hiring process is also likely to hurt your brand image because potential hires tend to reveal their experience on social media platforms. It doesn't help your employer brand when prospects find conflicting information online, where you are praised for many talent factors but criticised for having a slow and complicated hiring process. Thomas recommends following a fast and effective hiring process, which includes a psychometric assessment followed by an in-depth interview with the candidate.
Provide security and opportunities for growth
This particularly applies for start-up companies, who may not be able to provide the guaranteed long-term growth that most hires are looking for. To attract top talent, focusing on the present can only go so far. These days, potential hires are more driven by the opportunity to grow and learn more skills as well as security for their future in the job that they're applying for.
Create an entrepreneurial culture
'Entrepreneurial culture' are hot buzzwords among corporate and entrepreneurial companies alike. It basically entails having an environment where someone is motivated to innovate, create and take calculated risks. It offers freedom and flexibility and eliminates the need for conversations around the dead notion of work/life balance. The term applies to individuals, teams, and entire organisational cultures. An entrepreneurial culture is what most organisations should strive for. It is also what creates loyalty and attracts and keeps the best employees.
In today's business environment, an organisation's ability to attract and retain top talent is critical for long term business success. Adopting a winning talent recruitment and retention strategy is neither difficult nor expensive, but it does require a fundamental shift from a typically reactive approach to one that is forward looking and proactive.
Would you like to find out more about using our Thomas tools in your organisation's recruitment and selection process? Simply click here and fill in the form and our team of experts will be happy to help.