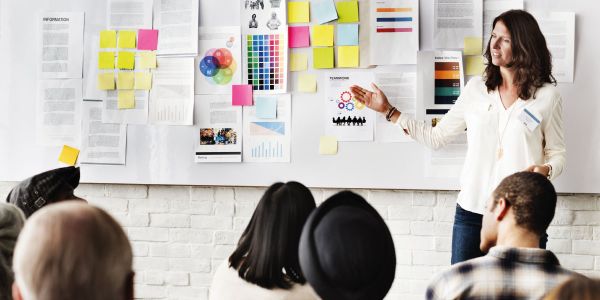 Get a detailed business assessment with our Virtual Adviser® tool and work with Skills Advisers to access training paid for with a voucher.
If you haven't yet completed the Virtual Adviser® tool, you are missing out on a real boost to your business. In just 5 minutes you can discover the strengths and weaknesses of your business and find tools and resources that can help you boost your performance.
Once this is done, specialist Skills Advisers from Adviza will be in touch to see if you're eligible for a £150 voucher that you can use to access any training that you need.
One recent recipient, Beal Consulting Engineers in Haddenham, told us that they found the whole process really quick and as a company were very grateful for the support. They said that their Skills Adviser was extremely encouraging and enthusiastic. Thanks to the voucher they received, they are now enjoying undertaking 3D AutoCAD training.
Training that you could put a voucher towards
Below are just a few events you can use your training voucher to attend. Complete the Virtual Adviser Tool first to get started and then take a look at the below:
Speak to the team for more information
Call 01494 927144 or email BusinessSupport@bbf.uk.com to learn more about the Virtual Adviser® and the £150 training vouchers on offer.