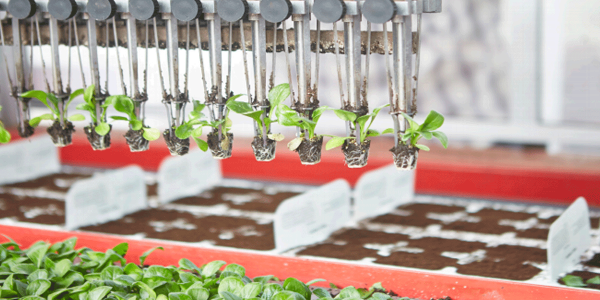 Trade missions to China & India; Space Rocks at Westcott; support to solve productivity issues; funding for tackling healthcare challenges.
Technology visit to China – for the Agri-Tech sector
As part of Innovate UK's Global Business Innovation Programme, Enterprise Europe Network is organising an innovation mission to China aimed at helping businesses working in the Agri-Tech sector identify partners for international collaboration. Delegates will have the opportunity to access major research facilities and agricultural centres and meet key industry stakeholders including researchers, government policymakers and Chinese businesses. The aim of the innovation mission is to develop strong international partnerships for future collaboration and commercialisation.
The visit takes place from March 9th-16th.
The closing date for applications is Sunday January 27th at 5pm.
Learn more about this opportunity here, and fill in this form to apply.
Space Rocks at Westcott Business Incubation Centre
The first Space Rocks event of 2019 will take place at 2pm on Wednesday 30th January at the Westcott Incubation Centre.
The speaker is Dr Kieran Arnold, Director of Ubiquitious Connectivity and General Manager of Westcott, who will be giving you a brief introduction to 5G. Learn what 5G will mean for our day to day lives, how it will affect us and what opportunities it will create for businesses. As usual, there will be plenty of networking opportunities over coffee and cake!
If you are interested in attending this event, please contact Henrieta Sanislova at Henrieta.Sanislova@sa.catapult.org.uk.
Analysis for Innovators – solve your productivity issues
Analysis for Innovators (A4I) is focused on helping individual companies solve tricky, and perhaps long running, technical problems that affect existing processes, products or services.
A4I is a partnership between a number of organisations, including Innovate UK, and is a programme that gives UK businesses of any size access to cutting-edge R&D expertise and facilities to help solve analysis or measurement problems that they have been unable to tackle using standard technologies and techniques.
Knowledge Transfer Network (Innovate UK's network partner) is running a series of roadshows at various venues in the UK to outline the details of A4I in advance of the competition opening. These roadshows will explain A4I as well as highlighting some of the successes from previous funding rounds to help companies understand the opportunity, the scope of the competition and discuss the application process.
One of these events takes place in Oxford on January 29th at Satellite Applications Catapult, Harwell Campus, Oxfordshire. Find out more about all of the events and book your place here >
Fully funded mission to India for SMEs in the creative sector
Innovate UK is organising a Global Business Innovation Programme with India for the creative and media sectors to showcase the best of British creativity.
This fully-funded programme, consisting of a preparation phase in the UK, a 5-day visit to India and subsequent follow-up support, will help your business develop relationships with partners in the region, allowing you to gain a foothold in a market set for explosive growth.
The deadline for applications is February 7th.
Funding for tackling healthcare challenges
UK businesses can apply for a share of up to £10 million to develop technologies, products and processes that could offer better outcomes for patients. New healthcare technologies, products and processes could transform the life sciences sector and improve the lives of patients.
Through the Biomedical Catalyst - a partnership between Innovate UK and the Medical Research Council - there is up to £10 million available to UK businesses to:
prevent disease and support proactive management of health conditions
detect and diagnose disease earlier, leading to better patient outcomes
develop tailored treatments that offer potential cures or change an underlying disease
Projects must start by September 1st 2019 and end by March 31st 2021. They should last between 3 and 18 months.
The deadline for applications is midday on April 3rd.
Read more detail and learn how to apply >
Search for more funding opportunities
Visit our business support section for more funding options.