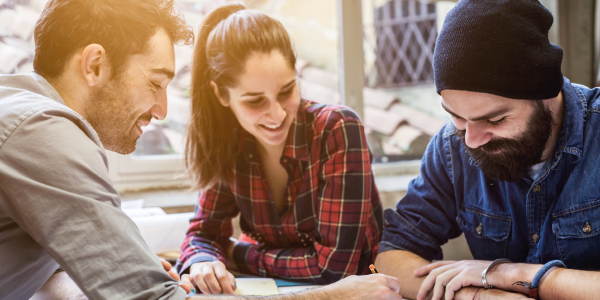 With people of all kinds looking for their first or next step on the career ladder, these events are a way for you to meet future employees.
Meet Business Studies students from Berkshire College of Agriculture
Business Studies students at the Berkshire College of Agriculture are organising a careers event as part of their BTEC course on May 15th and are looking for companies to exhibit at it. This is a great opportunity for employers to meet students who may be interested in a career in their field, and to help young people understand what career paths are open to the once they complete their course.
There are a range of students from different courses who will be in attendance. These students will be moving onto a range of different pathways after college, including university, apprenticeships and work.
The event runs from 10am to 2.30pm at the Berkshire College of Agriculture.
If you would like to attend, or would like any more information, contact Ciara Hildrew: ciara.hildrew@gmail.com / 07583 363966.
Advertise vacancies and meet potential candidates at Tring Job Show
The Tring Job Show, which takes place on Saturday 6th May from 10am until 3pm at the Victoria Hall in Tring, aims to support locals who are looking to change career, advise returners to work, and help people find a new direction to progress their career locally.
It is a great opportunity for local businesses to promote themselves, advertise vacancies and meet potential candidates for their growing workforce. The event will also offer a CV Clinic and informative workshop sessions on interview skills, job hunting, CV writing and further related subjects.
Read more information on how to book an exhibition stand for £30 and meet potential new employees.
Opps in Bucks brings businesses and young people together
Opps in Bucks is where schools, colleges and businesses work together to prepare Buckinghamshire's young people for career choices and help them to develop skills for the workplace.
Register your business with Opps in Bucks and help to develop tomorrow's workforce, spread enthusiasm for your sector, give something back to the local area, and investigate potential recruits that could boost your workforce.
You can also register with WANNABE, Opps in Bucks' online jobs board, and post your work experience or recruitment vacancies.
Stay on top of the changes to apprenticeships
Have you heard about the recent changes to how apprenticeships are funded and delivered? Read the Buckinghamshire Business First guide to the changes to apprenticeships.
Remember that the Buckinghamshire Business First business support team are always on hand to field any questions you have and to point you in the right direction. You can email BusinessSupport@bbf.uk.com, call 01494 568941 or visit www.bbf.uk.com/business-support.