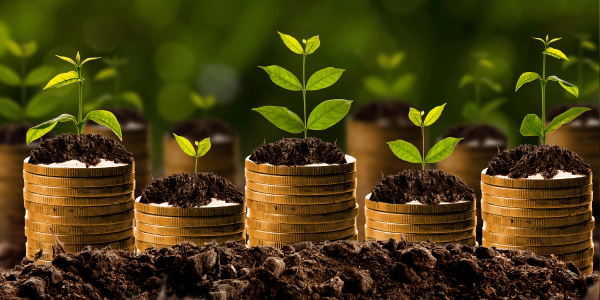 Funding for healthcare, road designs & improving cyber security, and a roadshow for those keen to export to Latin America & the Caribbean.
Geovation Accelerator Programme
Start-up businesses using location or land and property data in their products and services can now apply to receive funding, business support and the strategic backing of Ordnance Survey and HM Land Registry. The Geovation Programmes GeoTech and PropTech will take award winners through four phases over the course of 12 months and offer at least six months of focused support including a grant of up to £20,000 (in two phases) and access to one-to-one workshops, masterclasses and events.
Apply by 5pm on Monday March 4th 2019 >
Challenge Fund for Healthcare Technologies Opens for Applications
SMEs can apply for a share of up to £10 million to develop technologies, products and processes that could offer better outcomes for patients. The fund will support new technologies that prevent disease and support proactive management of health conditions; detect and diagnose disease earlier, leading to better patient outcomes; and develop tailored treatments that offer potential cures or change an underlying disease. In this call, there is up to £7 million for early and late stage projects. These should have moved beyond initial research and are ready to be tested and evaluated in a clinical setting or other relevant environment.
Apply to Innovate UK by Wednesday April 3rd 2019 >
Funding Announced for Innovative Road Design Projects
Up to £20 million is available for innovation projects that support the design, management and use of road networks fit for the future of mobility. This Small Business Research Initiative is for projects where feasibility has not yet been proven and is open to organisations of any size working alone or with others from business, the research base or the third sector as subcontractors. Projects must change the way UK roads are designed, managed and used and must not have already been demonstrated on the strategic road network in England.
The funding is being made available by Innovate UK and will be open for applications from February 11th 2019 until 12noon on May 8th 2019.
Find out more information here >
Funding for next generation digital healthcare
UK businesses can apply for a share of up to £5 million to develop new digital health products through the Industrial Strategy Challenge Fund.
Innovate UK, which is part of UK Research and Innovation, has up to £5 million to invest in projects through the digital health technology catalyst – a programme that aims to accelerate the development of digital health innovations. The competition is part of the Industrial Strategy Challenge Fund to deliver leading-edge healthcare in the UK.
This £181 million fund will transform the development and manufacturing of medicines and other healthcare products, such as digital technologies, to get the right drugs and treatments to patients when they need them.
The competition opens on February 11th 2019 and the deadline for applications is 12noon on April 10th 2019.
Find out more information here >
Competition guidance for SBRI first of a kind round 3: resilience, freight, noise and environment
Businesses can apply for a share of £5.5 million, including VAT, to develop demonstrators to enhance resilience, freight operations and the environment.
This is a Small Business Research Initiative (SBRI) competition and is open to organisations of all sizes. The aim of the competition is to demonstrate innovations to stakeholders and railway customers in a representative railway environment.
This competition has 4 themes to choose from: Infrastructure resilience; Operational resilience; Freight; and Noise and environment.
This competition opens on Monday February 25th 2019 and registration closes at 12noon on Wednesday April 17th 2019.
Find out more information here >
Improve cyber security in the Internet of Things
Funding of up to £6 million is available to support new ideas that can help keep connected devices and applications safe and secure.
Connected devices and sensors in our homes and workplaces – known as the Internet of Things (IoT) – offer huge potential for improving how we live and move around. But as more devices become connected, the more vulnerable they are to sophisticated cyber security threats. This becomes even more important as critical applications for the IoT emerge.
Innovate UK has up to £6 million to invest in organisations with ideas that address industry-focused cyber security-related challenges. The investment forms part of the UK Research and Innovation Strategic Priorities Fund, which supports the highest priorities identified by researchers and businesses.
The competition opens on February 18th 2019 and the deadline for applications is at 12noon on May 1st 2019.
Find out more information here >
Latin America and the Caribbean UK Roadshow
A call to action for experienced UK exporters who are keen to grow their business in Latin America and the Caribbean.
The Department for International Trade (DIT) invites you to join its March 2019 roadshow where senior experts from Latin America and the Caribbean will be updating UK companies on the latest opportunities in these vibrant markets.
There are particularly strong opportunities in:
Oil & Gas
Infrastructure
Marine
Mining
Healthcare
Education
Financial Services
Renewables
Food & Drink
Security
There is an event in Reading on March 28th and one in London on March 29th. The events are free, but space is limited.
See the flyer for the roadshow here >