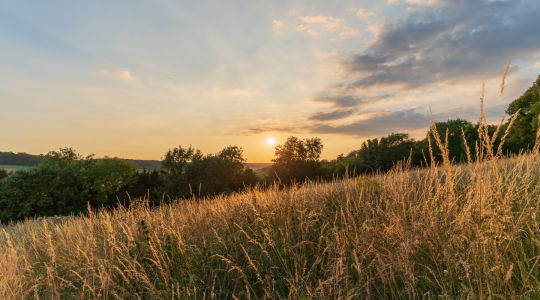 Climate Essentials offers a carbon management platform that allows SMEs to measure, track and reduce their carbon emissions, putting themselves at the forefront of change.
By Anna Campbell, Climate Essentials / Climax Community
Climate Change is a monumental challenge. One so substantial and all-encompassing that, on the surface, it looks virtually impossible to solve. I mean, not even global leaders are able to get on the same page when it comes to tackling this issue, so how do we expect the average person or business to navigate this landscape?
When people start thinking about what they can do about climate change, the potential achievable impact can look like it pales in comparison to the scale of the problem at hand.
So, who is responsible for doing something about it? Politicians? Large corporations? The average person? Well, the truth of the matter is that we all have the power and responsibility to start making positive changes.
How we behave, operate and make decisions both in life and in business will make a significant impact in tackling the climate crisis.
With SMEs accounting for 50% of carbon emissions in the UK, Climax Community set out to equip SMEs with the tools and the knowledge they need to start making a difference today. Our goal is to make the journey to Net Zero as accessible as possible.
Helping you measure, track and reduce your emissions
Climate Essentials offers a carbon management platform that allows SMEs to measure, track and reduce their emissions without the need for costly consultants, extra hours in the day or specialist expertise, paving the way for businesses to do the right thing and make the first steps towards a cleaner and more sustainable future. Scratch that… towards a future.
With Climate Essentials, SMEs are becoming exemplars of climate action and are putting themselves at the forefront of change with our tailored reduction plans.
The time is now
Beyond us working with SMEs run by lovely people who care about the planet, this work is also about businesses' best interests when it comes to supply chains, consumer behaviour and employee demands. And when it feels like the UK (and, indeed, the world) are implementing new carbon laws every time we check the news, there has never been a better or more pressing time to act.
With the fantastic support of Buckinghamshire Business First, Climate Essentials is enabling SMEs to get ahead of the curve, adapt to the situation at hand and become leaders in the fight against climate change.
As the "Tool of Choice" for the Visit Buckinghamshire: Boost Green Credentials programme, we are already providing Buckinghamshire businesses in the leisure, tourism and hospitality sector - not to mention those in the wider visitor economy - with access to Climate Essentials and we are enabling them to commit to globally-revered climate pledges through our platform's bespoke carbon reduction plans.
It is so exciting and inspiring to see so many SMEs becoming pioneers for the UK's pathway to Net Zero. We cannot wait to see the huge impact that our carbon management solution, combined with the sheer force and determination of our SME community, will have on the planet.
Contact Bucks Business First to boost your business's green credentials
Businesses that demonstrate their green credentials are increasing in popularity.
Our Visit Buckinghamshire: Boost Green Credentials programme provides 12 months of free access to a premium carbon monitoring platform, helping you set and achieve carbon reduction pledges.
The programme is for tourism, hospitality and leisure destinations and the wider visitor economy (e.g. anyone that may supply the tourism, hospitality and leisure sectors).
Watch this short video explaining more and then fill out this quick form to express an interest in joining the Green Credentials programme.
Learn more about Visit Buckinghamshire: Boost here >
Disclaimer: Any views and opinions expressed in this article do not necessarily reflect the views and opinions of the Buckinghamshire Business First Group. They are solely those of the author/s.