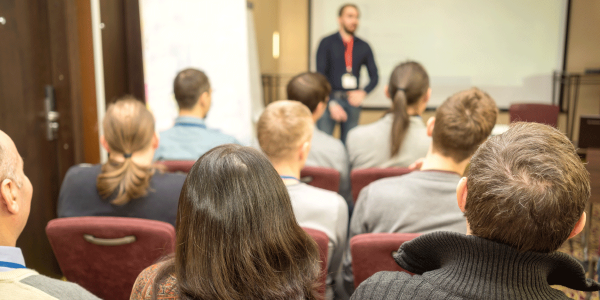 Realise the improvements you've been dreaming of and do it for less money then you thought, thanks to a £150 training voucher.
Workplace training sits on the do-to list of most business owners, but often with a note saying 'no time or money' next to it.
Well as the saying goes, there's no time like the present, as a thousand unforeseen circumstances may interrupt you at a future time.
And to coin a new expression: why pay full price for workplace training when Buckinghamshire Business First and Adviza can help you train for less? It may not be as poetic, but it sure gets the message across.
The Buckinghamshire Skills Brokerage is a partnership between Buckinghamshire Business First and Adviza that helps businesses identify training opportunities and then provides £150 towards the cost of any training carried out.
This could be related to sales, marketing, finance, or, as in the case of Eat at The Works, presentation skills.
Follow these 3 steps to claim £150 towards the cost of training:
Complete our online diagnostic tool to identify strengths and weaknesses within your business
Speak to a Skills Specialist from Adviza who will help you find a training solution
Claim a £150 training voucher to put towards the cost
These training vouchers are time-limited, so you really shouldn't delay in getting around to developing the skills that could help you grow. Get in touch with our Business Support team to get the training your business needs. Email BusinessSupport@bbf.uk.com or call 01494 927130.