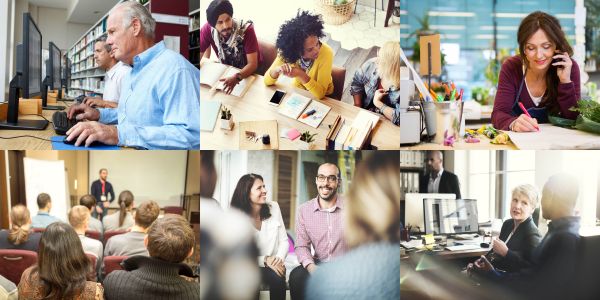 Read about the Growth Programme, Growth Grants, Virtual Adviser tool, £150 training vouchers, Low Carbon Workspaces & more.
Growth Programme
Grow your business with support from our Growth Programme and get access to grants or experiences advisers.
The service can provide your business with tailored support from our team and includes:
Face to face meetings, telephone and email backup
Growth-focused workshops
Investment readiness support
Referrals to other specialist advice and services
Growth Grants
Part of the Growth Programme, Growth Grants are available to businesses with growth plans already in place. You can apply for a £1,000 grant to help fund the investment in a specific project that will to deliver growth for your business.
Find out more at www.bbf.uk.com/business-support/growth-grants, call 01494 927130 or email BusinessSupport@bbf.uk.com.
Read how one local business received a £1,000 grant to purchase crucial software that will increase its profitability and productivity.
Please note that you under the Growth Programme you can receive tailored business support OR a Growth Grant, but not both.
Get 'Fit4Funding'
Fit4Funding is our free business consultancy service aimed at helping Buckinghamshire businesses to grow.
Fit4Funding, delivered by finance specialists Harwood Hutton, offers eight hours of complementary guidance and combines bespoke one-to-one consultancy with a series of interactive workshops on themes such as budgeting, forecasting and understanding different types of finance. There is also a Dragon's Den-style session where businesses can learn the secrets of presenting their business plans and vision to potential backers.
Read more about this service here, call 01494 927130 or email BusinessSupport@bbf.uk.com.
Identify skills gaps and get funding to fill them
Conduct a 15 minute assessment of your business with our Virtual Adviser® tool and identify any skills gaps that exist.
You will then have the chance to claim a £150 training voucher to put towards training to help you fill those gaps.
This support comes via the Buckinghamshire Skills Brokerage, run in partnership with Adviza and and co-funded by the European Social Fund (ESF) and the Education and Skills Funding Agency (ESFA).
Read how The Works in Aylesbury benefited from using the Virtual Adviser tool and receiving a training voucher.
For more information call 01494 927130 or email BusinessSupport@bbf.uk.com.
Low Carbon Workspaces
Grants of up to £2,500 are available to SMEs in Buckinghamshire to help them implement energy saving measures in the workplace.
The types of projects eligible for funding include:
electric and plug-in hybrid electric fleet vehicles
energy efficient boilers
LED lighting
water efficiency measures
workplace equipment (e.g. computers and printers)
insulation
Low Carbon Workspaces Project Office Lisa Gibson explains: "We welcome applications for a wide range of projects. The best thing for an organisation to do is to contact us to find out if their project is eligible for funding."
Find out more information at www.lowcarbonworkspaces.co.uk, call 01494 927131, or email info@lowcarbonworkspaces.co.uk.
Read how other businesses have benefited from a Low Carbon Workspaces grant.
Support for businesses affected by HS2
If your retail or tourism business is within 5km either side of the HS2 construction route in Buckinghamshire, or you are a business within their supply chain, discover the support that is now on offer through the new Visit Buckinghamshire Business Advisory Service (VBAS).
The service will ensure that affected businesses are supported to become even more resilient and are able to improve their performance, both now and in the future.
The Visit Buckinghamshire Business Advisory Service is launched on Friday September 14th at a free event at Missenden Abbey. The service is funded from HS2's Business & Local Economy Fund (BLEF).
For more information on the Visit Buckinghamshire Business Advisory Service, email Jeremy.Green@bbf.uk.com.
Funding available from other sources
Innovation Growth Lab Grants Programme
The Innovation Growth Lab is offering research funding for randomised controlled trials that provide evidence on the best approaches to increase innovation, support high-growth entrepreneurship and accelerate business growth.
Organisations are invited to submit proposals by October 29th 2018.
Find out more information here. Read the detailed programme overview here.
Biomedical funding - £10m available for SMEs
UK SMEs can apply for a share of up to £10 million to work on solving healthcare challenges in a clinical setting or a relevant late stage environment.
The competition closes on Wednesday 3rd October 2018. Find out more information here.
Check out more Innovate UK funding opportunities here.
Check out more funding opportunities for your business on our business support webpages here.