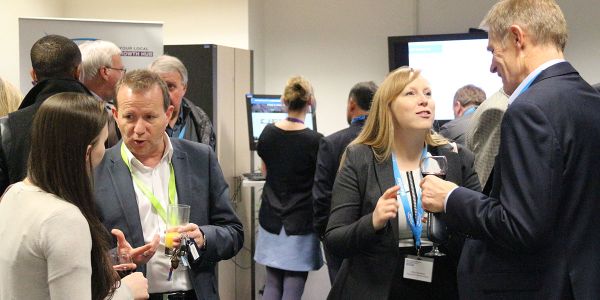 Hear from specialists in grant funding and support and chat through your needs, or book a bespoke 1-2-1 appointment for a detailed overview.
Two upcoming events will put you directly in contact with the numerous grant schemes and support networks that are currently aiding other Buckinghamshire Business First members.
There are some fantastic funding opportunities available for businesses, from grants and business loans to crowd funding and equity investment – so come and hear all about them!
Focus on Funding and Growth – Aylesbury, March 14th
Hear details of all the available funding and support on offer from the below organisations and then speak afterwards to representatives from each to find out how to access it. Hear from:
Buckinghamshire Business First's Growth Programme
LEADER
Enterprise Europe Network (EEN)
Innovate UK
Department for International Trade (Formerly UKTI)
UK Export Finance (UKEF)
Midlands Engine Investment Fund
Attendees will have the chance to:
Speak directly to those offering grants and funding opportunities
Do some serious networking
Build useful new business relationships
Book your free place at Focus on Funding and Growth >
Business Support Open Day – Saunderton, March 23rd
This is the first in a series of events where you will get time to think about your business and receive useful advice from a range of experts all in one place on one day.
Make a one-to-one appointment with a representative from the funding and/or support programmes listed below and benefit from a range of advice in the same place on the same day.
The experts available on the day include:
Maxine Todd Akerman, Membership Executive at Buckinghamshire Business First
Laurie Spicer, International Trade Advisor at Department for International Trade (DIT, formally known as UKTI)
Marta Rybarczyk, Business Partnership and Innovation Advisor for Enterprise Europe Network (EEN)
Lisa Gibson, Project Officer for Low Carbon Workspaces
Jane Dell, Growth Programme Advisor
Ian Mackey, Business Support Manager at Buckinghamshire Business First
William Dallimore, LEADER Programme Manager
The event takes place at the Saunderton Business Hub, so you also take the chance to look around and see if it's a good 'office away from home' when you need a quieter place to work.
Book your free place on the Business Support Open Day >
Contact us for more details
Email events@bbf.uk.com or call 01494 927130 for more information.