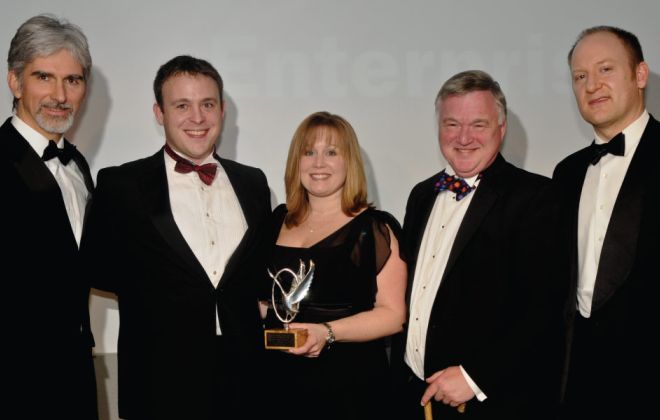 High Wycombe-based Mediplus research, develop, manufacture and market innovative medical devices with great success, particularly in exporting their products around the world. Now, the business that was formed by the father is gradually being passed on to the children in order to fulfil the dream of the family's patriarch.
Bob takes up the story: "I always wanted my children to come on board and ensure that Mediplus remains a family business. My daughter Emma joined 16 years ago as part of the accounts team and 3 years ago she filled my shoes as Managing Director when I moved into the Chairman role. My son James joined 12 years ago and has worked his way through the ranks to be our Sales and Marketing Director. Both Emma and James joined Mediplus after gaining experience and skills in other businesses in other industries before becoming part of the family firm."
Bob explains where his inspiration came from: "We follow the business model of the German company Merck, which was founded in 1668 by the Merck family. Despite mergers and the involvement of shareholders, the family still owns 70% of a business that employs 39,000 staff and had revenues of £8.5bn in 2013.
"The message is: a family business can still be giant business. I said to my son and daughter, 'we won't be here in 300 years time to see if we've been successful, but let's give it a go.'"
Bob had a simple yet effective plan for dealing with one of the main issues with working with his children. "At work they call me Bob, outside of work they call me dad. It's a small thing which took some getting used to, but it's crucial to put up that barrier when you're in a professional work environment. We're so good at it now that clients we've had for years don't realise that me and my daughter, who goes by her married name, are related. My son can't escape that though as we still share a pretty uncommon surname!"
Mediplus are currently busy ensuring their new product pipeline delivers on a consistent basis, with their new manufacturing plant producing its first batch of items in July 2014. Their exporting success lead to Mediplus winning a Queen's Award for Enterprise in International Trade after six years of year on year export sales growth, as well as Best International Trader at the Buckinghamshire Business Awards in 2010 and 2011. They were helped along the way by UKTI, "who we have worked with for a number of years," says Bob, "particularly through their Passport to Export scheme and utilising their expertise in South America."
Running a business can be a lonely affair at times so Bob is grateful for the presence of one local business organisation: "Buckinghamshire Business First has been so important to me because they provide that personal touch, that sounding board when you need to talk about business issues like HR, taxes and recruitment - the things you can't talk about with staff. Buckinghamshire Business First has been my link to other business leaders who I can also talk to about these issues."
Bob's 28 years at the helm of Mediplus have taught him a few lessons he wishes to impart: "Get your strategy right, do a comprehensive business plan, and always remember that cash flow is a reality and profit is an art form."