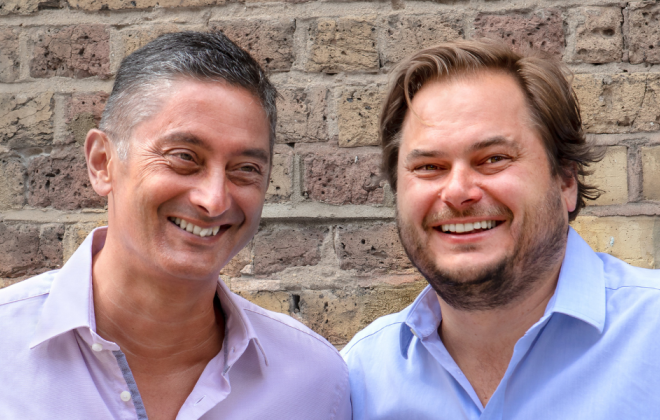 Local businesses are experiencing huge benefits from the Peer Networks programme, including meeting fellow business leaders, peer learning and collaboration.
The opportunity to build a trusted network in the local business community was one of the key reasons that Nigel Nerurkar, Chief Hiring Innovator of Fused4, joined the Peer Networks programme, run by Buckinghamshire Business First.
Fused4 provides an end-to-end hiring solution that connects employers with technology professionals through the use of matching techniques, as well as other services using robotics, artificial intelligence and machine learning, without losing the human touch.
While Fused4 is based in Buckinghamshire, most of the business it has done thus far has been in London, so Nigel wanted to establish a stronger business presence in the place where he lives and works. "I thought Peer Networks would be a good way to start getting involved with businesses in the local area," Nigel explains, "and as a relatively new business, I was interested in discussing challenges that other businesses were perhaps facing, even if they weren't in the same specialist area.
"I think overall it turned out to be worthwhile. Most businesses have technology in some capacity, so it was interesting to listen to different perspectives and understand different mindsets."
Nigel developed relationships with three different business leaders in his Peer Networks group, with whom he's maintained contact with. "I am helping one organisation by providing them with contact points for investment. We're in talks with a different organisation about supporting us with video-based marketing, and we're also actively talking with a third organisation about internet-based communications.
"I am glad I joined Peer Networks as I wouldn't have met the people I am talking to now and I wouldn't have the relationships I have with them. It was also interesting to hear and contribute to conversations taking place within my group. As a fast-growing, young business it provided validation that we're on the right path."
Thanks to attending the Peer Networks programme, Nigel was also offered an opportunity to join Buckinghamshire Business First's Growth Programme after the team identified that it would benefit his business. "After I completed Peer Networks, I got invited to join The Growth Programme and I had a ton of benefit out of that too. As part of The Growth Programme, I have been assigned an individual mentor and that has been very helpful in terms of just being able to talk through where we're at. If I hadn't joined Peer Networks, I don't think I would have come across The Growth Programme."
Nigel, who has always taken time to work on the business strategy, feels that Peer Networks helped him get to a place of opportunity. "While on the Peer Networks programme, I had the chance to discuss with the Buckinghamshire Business First team where our product could add value back to businesses and people looking for work.
"As a consequence, we've been connected to the Government Kickstart Scheme to get people into work. We've employed one person and are looking to employ two more. Furthermore, we've connected with universities to look at the potential of engaging young people in projects to advance our product, and had conversations about how our product could be used to improve employability for people in Buckinghamshire in general, not just in tech."
Overall, Nigel has had quite the business support journey. "I started with Peer Networks, which then became a stepping stone to receiving even more support from Buckinghamshire Business First through The Growth Programme, which has also immensely benefited my business."