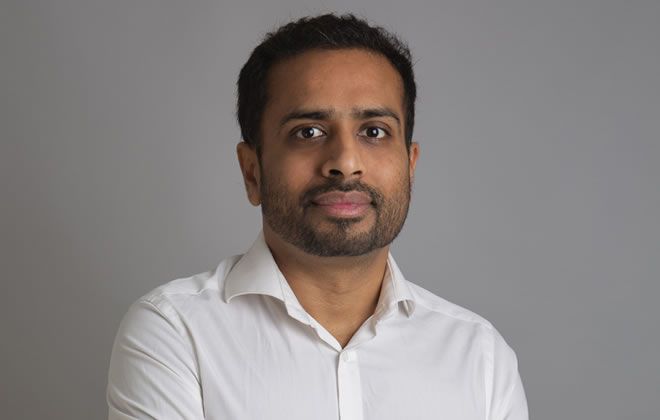 Like many small businesses, Renovatio Systems Ltd, an electrical engineering and software consultancy based in Princes Risborough, experienced a significant reduction in business due to COVID-19.
In the summer of 2020, a decision was made to investigate a B2C product that could potentially benefit healthcare workers, allowing them to discuss patient cases or update patients' families whilst wearing full PPE.
The team applied to the Buckinghamshire Recovery Investment Fund for a grant to part-fund the initial design and prototyping of the product, and successfully received a grant. The straightforward process left the Renovatio Systems team free to develop their concept further.
Deciding to focus on one product, they used the funding to develop a prototype for a finger-worn device that operates a wireless Bluetooth headset. Initially the focus was on PPE integration, but the concept was adapted for other uses, such as for cyclists and fitness enthusiasts.
"Without the funding from Buckinghamshire Business First, we would not have been able to move quickly enough to develop and test our innovative prototype in time for key opportunities to gain significant PR for the product." - Kumar Bala, Director, Renovatio Systems Ltd
Renovatio Systems partnered with Sportrax Technology and entered the ArcX Smart Ring device into a number of trade events to generate publicity. They were delighted when it was shortlisted as a "last gadget standing" at the global consumer electronics show CES 2021, and chosen in the 'Brandnew' category at the ISPO 2021 trade show in Munich. The product was also featured in a BBC round-up of tech to watch out for. Full product launch is set for early 2022.
The grant helped create two roles, including an external consultant and a full-time engineer intern. Both iterations of the prototype Smart Ring were built by Buckinghamshire electronics specialists in Chesham and High Wycombe, with the team confident that the local area provides the skills and resources required in the field of bespoke electronics. Longer term, the business will focus on a mix of product design and consultancy with the engineering arm based out of High Wycombe.
"Buckinghamshire offers great opportunities for product development with a skilled workforce and ideal location in relation to London and the rest of the UK. The grant enabled Renovatio Systems to harness those skills and diversify." - Heather Dean, Buckinghamshire Business First