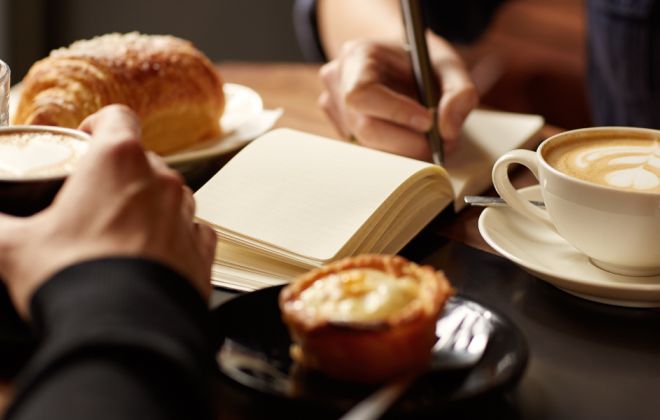 A conversation with Buckinghamshire Business First's business support team led to one entrepreneur securing two years of mentoring and a raft of helpful guidance with which to grow his fledgling enterprise.
Business support is nothing without understanding and effective actions and this is exactly what Robert Kirby came away with after contacting Buckinghamshire Business First for help with his new business, People People.
"I felt totally lost"
"In setting up a new business I felt totally lost," Robert admits. "Where do you start?" Robert found Buckinghamshire Business First online after looking for a place to base himself in the county that wasn't a coffee shop. The Saunderton Hub, which provides businesses with hotdesking facilities and meeting rooms, was the solution.
Robert then found that speaking with Buckinghamshire Business First's Business Support Manager Ian Mackey would spark a mentoring journey that is still paying great dividends.
"The main thing I remember about my conversations with Ian is that he really listened to my ideas and the position I was in. He offered great reassurance that setting up a business is very rewarding, something he knows from his own experiences. This provided me with great motivation to continue with my plans.
"It wasn't all talk though. Ian went away and took the time to find local organisations that would be appropriate to signpost me to. One of these organisations was the Thames Valley branch of The Princes Trust, who placed me on their enterprise programme, enrolled me on a business skills course and assigned me a mentor."
Referral pays dividends
Buckinghamshire Business First has at its disposal a wealth of knowledge and contacts, acting as a first-stop shop for business owners needing support. Referral partners often include the likes of the Department for International Trade (DIT) and Innovate UK.
In Robert's case, The Princes Trust was just the fit for his business which focuses on behavioural and cultural transformation in the workplace, drawing on techniques from the world of drama to ensure individuals embrace positive behaviours that help them deliver in a business setting.
The enterprise programme Robert embarked upon included a 4-day course that covered essential aspects of running a business such as marketing, selling, legalities, bookkeeping, personal finances and planning for the future. "It was a busy few days with a lot of useful information to digest," says Robert.
Several more months of business planning, testing and guidance from The Princes Trust culminated in a presentation to a Business Launch Group. "Imagine Dragon's Den and replace them all with the nicest people, who, instead of trying to make money out of you, are making sure you'll generate some for yourself."
Robert successfully navigated this phase and secured two years of further mentoring support and classification as a Prince Trust Supported Business, "which will be invaluable as we begin to expand our trading," says Robert.
"The team always seems ready to help"
All of that from one conversation with the Buckinghamshire Business First business support team. It's no wonder Robert says he'll return for more. "I would absolutely return for further support. The team always seems ready to help and offer guidance where needed. It's something I look forward to when I am next in the office to hot-desk."
Long term plans for People People are to establish an office and rehearsal space and employ a full time team of programme designers and administrators. "We want to be on a firm journey of being leaders in the sector of drama based training."