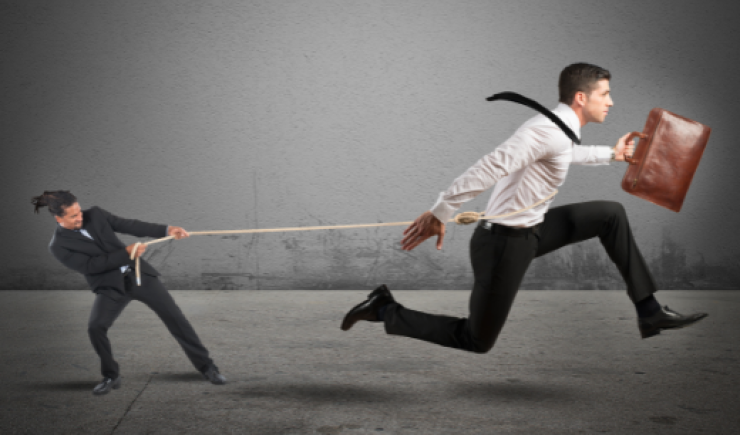 Join this webinar if you are interested in retaining your team members to create a stronger more stable team..
Is your business growth being stunted by a lack of team resource?
Are you team getting exhausted covering the vacancies?
Is morale struggling in the face of a seemingly endless cycle of recruitment?
The current staff shortage crisis is being compared to that experienced in the 1350's following the Black Death. As a result, recruitment is now business critical for many sectors. Healthcare, childcare, distribution, hospitality, construction, IT – and the list goes on…
Vacancies are running at record levels with a shocking average applicant to vacancy ratio of just 1:1. This makes recruitment a nightmare for many.
Do you need to do things differently?
 Be Proactive rather than Reactive?
 Retain rather than Replace?
 Invest Internally rather than spend Externally?
Our next complimentary webinar is on 7th June. Helen Pethybridge, a highly experienced people leader and business coach, will share 7 essential practices to drive up retention in your team.
 We'll start by understanding the real reason why people leave their current roles – and not just what they say… This gives big clues about what we need to do to retain them.
 You'll be introduced to the Employer: Employee psychological contract and how it gets out of balance.
 We'll explore each of the 7 dimensions, with practical actions you can put into place straight away.
Right now,  retaining the team members that you do have is vitally important. If you don't have an active plan to focus on this, then you need to join our Zoom webinar so book you place here:
This webinar is suited to all business owners with teams and people leaders.
Book now if you and your business would benefit from a more stable team and you would like to:
 Learn best-practice and tools from a highly qualified and experienced People professional
 Swap insights and learnings with other line managers
 Identify priority aspects that will make the biggest improvements to retention
---
Details
Date:
7 June, 2022 - 7 June, 2022
---
Book now
Tickets for this event are no longer available.