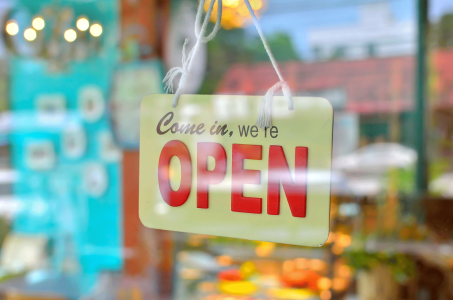 All the advice you need to get your business idea off the ground!
Guides on setting up a business
The complete government guide to everything you need to know, including choosing the right legal structure, picking the right premises and making sure you're covered by the right insurance.
The Start Up Loan company also have developed this Essential guide to starting a business. For this essential guide click here.
Start-up advice and mentoring
Virgin Startup is full of advice on everything from creating a business logo and setting up an online shop to product testing and dealing with the unexpected, Virgin's start-up mentors have well-earned experience to pass on to the next wave of business owners.
Support for 16-30 year-olds
Since 1983, Prince's Trust has helped over 80,000 young people start their own business. If you're aged 18-30, Prince's Trust can help you turn your business idea into reality with a package of training and funding that includes access to a mentor.
Support for those out of work
If you receive certain benefits and have a workable business idea, you could get help from a mentor and financial support in the form of a weekly allowance to help you start your business.
Support for women
Women's Business Council by GOV.UK contains all of the places, organisations and networks, as well as the sources of government advice and resources, that can help you develop your business.
Support for disabled entrepreneurs
Disabled Entrepreneurs inspire and support disabled people to start up a profitable business. Their site has up-to-date news, networking opportunities, inspirational stories, information, special discounts on business services and more.
Support for social entrepreneurs
UnLtd supports individuals who have their social ventures firmly rooted in delivering positive social change. UnLtd operates a unique model by investing directly in individuals and offering a complete package of resources; from awards of funding to ongoing advice, networking and practical support.
Free consultation from an ICAEW Chartered Accountant
The ICAEW Business Advice Service provides professional advice for start-ups, including a free business advice session with a Chartered Accountant tailored to your needs. The ICAEW also has dozens of free reports available to download on a range of business topics.