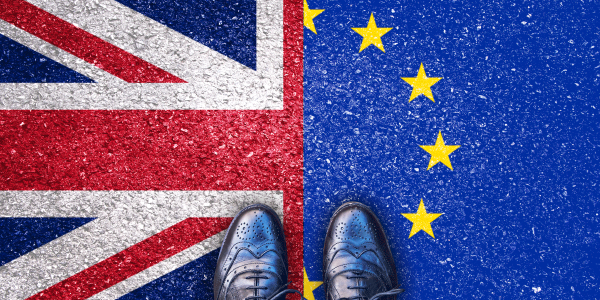 Get up to £2,000 to put towards professional advice to help you identify your exposure to Brexit and to plan for the future.
The government says it will push for an exit from the EU, no matter what, on October 31st. Businesses cannot be complacent and assume that they won't need to prepare for what is going to come.
Business owners must engage in continuity planning for Brexit in the same way they would for any other potential risk to their business, and uncertainty over what a final deal on the UK's withdrawal from the EU will look like, or whether there will be a deal at all, should not be used as an excuse for inaction. Ultimately, delaying continuity planning is more dangerous than hoping for the best.
With a voucher of up to £2,000, you can learn from experienced business advisers about:
Customs requirements
Supply chain exposure
VAT and financial implications
Movement of labour, goods or services
Currency management
Tariff codes
EU staff contracts
Intellectual property
Certification & labelling
Apply now
Apply now via this quick application form.
There are a limited number of vouchers available, so please don't delay.
Eligibility criteria
These vouchers need to be 25% match-funded by the business and must be used by December 2019.
To apply for this voucher:
A business must be a registered small business (250 employees or less) with an annual turnover not exceeding £40 million
The assistance requested must relate to a specific Brexit issue
The business must have a satisfactory trading record
Speak to a member of our business support team about applying for this voucher: call 01494 927130 or email Brexit@bbf.uk.com
Free workshop to focus on Brexit resilience
Join our free 'Get Ready for Brexit' workshop on October 17th in High Wycombe to:
understand what's changing for business
get clear advice on the practical steps and actions that you can take
find out more about the funding, resources and support available to help you to get ready for Brexit
Hear speakers from The Growth Programme, Innovate UK, Department for International Trade (Formerly UKTI), UK Export Finance (UKEF), British Business Bank, Choice Business Loans, OION Investment, Harwood Hutton, and more.
Brexit webpage for the latest information
Visit www.bbf.uk.com/brexit for more information and resources related to Brexit.