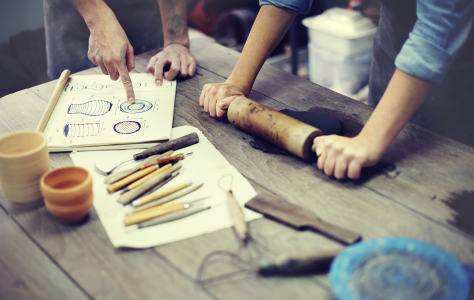 By encouraging and enabling your staff to train while they work with you, you will aid both their personal development and their contribution to your business.
Whether your employees hone current skills or learn new ones, training can lead to a better skilled, happier and more productive workforce.
Qualification levels
Qualifications indicate what employees have learned and what they are capable of. See how qualification types and levels compare here.
Find a training provider
The following is a list of Buckinghamshire based training providers who can help you up-skill your current workforce.
Buckinghamshire Adult Learning
Accountancy, Business, Childcare, Customer Service, Health & Safety, Health & Social Care, ICT, Leadership & Management, Teaching Assistants
Apprenticeships, Industry certification
Accounting and Finance, Animal Care, Art and Design, Beauty Therapy, Business and Management, Creative Media, Catering and Hospitality, Childcare, Computing and IT, Construction, Counselling, English for Speakers of Other Languages, Engineering, Electrical and Motor Vehicle, Education and Teacher Training, Foundation Learning, Games Design, Hairdressing and Barbering, Health and Social Care, Live Event Management, Maths and English, Music Technology and Performance, Photography, Performing Arts, Plumbing and Gas, Public Services, Science, Sport, Football and Leisure, Theatrical SFX, Hair and Media Make-up, Travel and Tourism
Buckinghamshire University Technical College (UTC)
Health & Safety, ICT
Professional Development, Industry accreditation
Accountancy, Advertising, Air Transport, Art & Design, Business, Computing, Counselling, Criminology, Dance, Education, Engineering, Fashion, Film & TV, Furniture, Journalism, Law, Leadership & Management, Marketing, Music, Nursing & Medical Care, Performing Arts, Policing, Security & Safety, Social Work, Sports Management, Teaching & learning, Travel & Tourism
Higher Education, Postgraduate Education, Professional Development
Accountancy, Business, Computing, Economics, Education, Enterprise, English, Enterprise, History, Intelligence & Diplomacy, International Studies, Journalism, Law, Life Sciences, Marketing, Medicine, Politics, Psychology, Security
Higher Education, Postgraduate Education, Professional Development
If you can't find what you are looking for above then have a look at the national course finder:
With over 200,000 courses to choose from, Hot Courses provides all the opportunities your employees need to learn new skills or hone their current ones. From photography and Photoshop to first aid, woodwork, web design, cookery, public speaking and creative writing, the potential for up-skilling is limitless.
You can offer an apprenticeship to a current employee of yours, something that can greatly benefit them and you, with new skills and energy brought to your company.
Find out all about apprenticeships, including what grant funding is available to businesses that employ one.