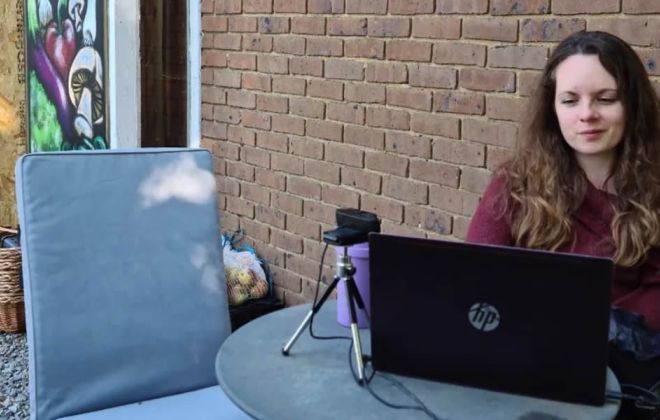 Molly's Pantry stands as a shining example of sustainable entrepreneurship, proving community-driven businesses can make a substantial impact.
Now partnering with Net Zero MK, this local grocery store in Bletchley is not just talking the talk on green issues, it's showcasing the power of real world data to slash its carbon footprint.
Action Speaks Louder Than Words
More than just a seller of fruit and veg, Molly's Pantry is a hub of sustainability, championing local produce to reduce food miles, promoting refills of dry goods to minimise packaging, and spearheading litter-picking campaigns with local schools.
While selling organic ingredients is the norm for such businesses, co-owner Molly Thomas has taken a pragmatic approach as she wants to provide healthy options for everyone, regardless of budget.
"Organics have got a place, but they only have a place for people who can afford them. It's a privilege to be able to eat like that," says Molly.
This inclusive ethos perhaps explains why Molly's Pantry has survived when other Covid-era start-ups rapidly faded away.
Transparency and Measuring Good
Molly's Pantry wants to do more than just talk the talk on green issues – they want to make a difference. And for Molly, that means finding a credible way of measuring their impact and being transparent with the results. As she puts it, "anyone can just stand around and fudge statistics, but if you can put real numbers on things, it makes you accountable."
Turning Sustainability Dreams into Action
Enter the Net Zero MK project. Run by Buckinghamshire Business First and its subsidiary Ngage Solutions, and funded by Milton Keynes City Council, the initiative is aimed at Milton Keynes-based organisations who wish to take greater control over their environmental strategy.
Molly's Pantry was quick to sign up. The process involved a comprehensive audit of their carbon emissions by a Net Zero Adviser, which led to a report being produced. The report revealed that Molly's Pantry had, in two years, slashed its emissions from 29 tonnes to 13 tonnes - and that's alongside consistent business growth at the same time.
This reduction wasn't merely a case of cutting down on energy use, it was about mindful purchasing, recycling efforts, and waste reduction initiatives. It proved Molly's Pantry wasn't just talking about environmental responsibility, it was delivering on it – and the proof was right there in black and white.
The scale of their recycling activities alone was mind-blowing to Molly, "It was tonnes and tonnes. I couldn't believe it. Despite our business growing, our carbon footprint was still akin to two small cars."
Future Roadmap
The Net Zero Report wasn't just a testament to the dedication of Molly's Pantry, it's helping to shape their roadmap for future improvements.
As Molly tells it, the report forced them to scrutinise aspects they hadn't considered, such as the renewable commitments of their energy supplier and the commuting methods of their employees.
Molly sees immense value in the Net Zero MK initiative, describing it as highly accessible and almost fool-proof. For her, it's not about chasing perfection, but being engaged on a journey, saying: "We can't be perfect all the time, but if we're thinking about these issues, we're halfway there."
What is Net Zero MK?
Net Zero MK helps organisations to precisely calculate their current carbon emissions and build a practical plan to cut them in line with science-based targets (SBTi) aligned with the latest climate science.
If you would like to get involved, visit the Net Zero MK homepage, speak to one of our team on 01494 927130, or email netzeromk@ngagesolutions.co.uk.