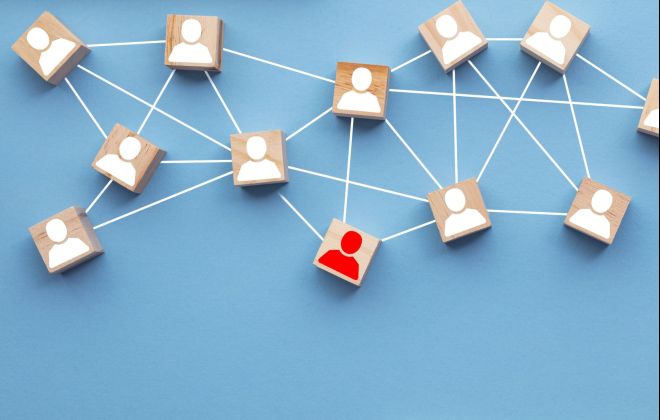 Different businesses, different sectors, different backgrounds. The same challenges, the same passion, the same desire to help each other. That's Peer Networks.
Supplies Web Ltd. Director, Grahame Barnes, joined the Peer Networks programme in order to gain perspective from a wider pool of business owners. "What I tend to do - like most business owners - is to get stuck in a bubble," says Grahame. "We often get stuck doing what we're doing, and what I really like to do is pop my head up now and again and talk to people from different sectors. What appealed about Peer Networks was that you got people from very different sectors to yours, but which still face issues similar to yours."
Business services provider Supplies Web Ltd. provides businesses of all sizes with products and services to help them run their offices as smoothly as possible.
Grahame found the fact that the people in his group had different backgrounds really useful. "There were different skillsets and experiences. As an example, I was talking about the fact that we're a business product and services company, and what that means is we sell everything from stationery right through to hygiene supplies. One of our issues was getting our customers to understand the breadth of products and services we offer.
"Someone with a communications and PR background from my group said that it was ultimately a communication issue. We were doing a good job, but we weren't telling anyone, and we weren't communicating enough with our clients. As a result, we hired a broad-spectrum marketing agency to help us with attracting prospective clients that weren't only coming through our salespeople.
"That's the great thing about Peer Networks - it's not just your opinion, you have a group of different minds thinking about your issue and coming up with different ways to solve it."
Grahame believes that this approach meant that the group tackled different issues in a more efficient way. "Our facilitator would ask us to come with 'hot topics'. These would include problems, things happening in your business, opportunities, etc. and a number of people would put forward a hot topic and the group would decide which one to discuss. Even if it wasn't your topic, usually something that was discussed would resonate with you."
Grahame has previously invested time in networking, but he didn't find it to be the best use of his time compared to the Peer Networks programme, which focused on peer learning and creating trusted relationships within the business community. "The word 'networking' fills you with dread, but it wasn't about just networking at all. It was good to get out of the bubble and spend a couple of hours with people from different backgrounds.
"I didn't really know what to expect but the programme turned out to be a very positive experience. Peer Networks felt like a group of like-minded people solving issues and having a vested interest in each other's businesses.
"It was different as an experience and a very positive one. I got a lot more than I was expecting."
Grahame feels confident that he has created a trusted network that he can turn to in the future. "I wanted to stretch myself and learn from other people, and in a safe environment, I can throw ideas out and get other people to challenge them. To get anything out of it, you have to be quite open and honest about your problems, your business and whatever you're trying to solve at the time. We developed a level of trust in my group and it was an interesting time."