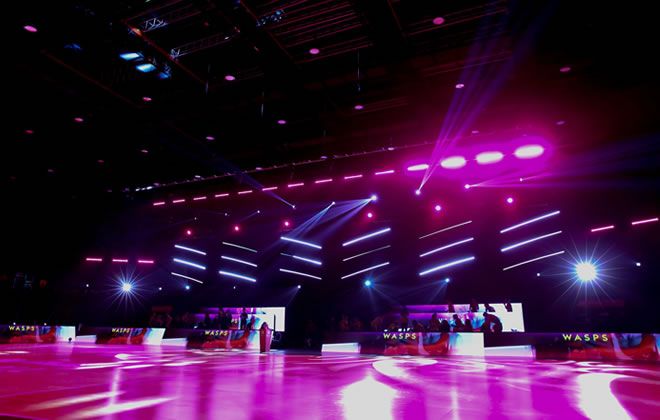 Up until March 2020, concerts, festivals and mass gatherings were the main source of work for lighting and production company Siyan. A significant player in the live entertainment sector that regularly supports well-known events including Penn Festival, Rock the Moor and Latitude, the High Wycombe-based business had recently completed a management buy-out. The business was set for its busiest year yet as it approached its twentieth anniversary celebrations.
When the pandemic hit and it became apparent that mass events and gatherings would not be possible, Siyan diversified into delivering livestreaming and televised events, such as a netball series with Sky Sports. These events need a different approach in terms of equipment and skills. The team simultaneously started researching options for financial support to help weather the storm and protect jobs until it would be possible to return to live events. After researching what local business support might be available, Managing Director Mark Baruch engaged with Buckinghamshire Business First, initially participating in the Growth Programme. He was introduced to Harwood Hutton via a Financial Planning Masterclass.
"Siyan were able to quickly see that engaging with Harwood Hutton could help the business forecast future revenue and apply for government funds to protect jobs and provide a much-needed lifeline." - Buckinghamshire Business First representative
Siyan applied for a Restart Grant to fund bespoke financial planning services. Once the grant was approved, they opted to work with Harwood Hutton again and undertook strategic financial planning and forecasting work. This helped to prepare financial projections for their bank and ultimately a Coronavirus Business Interruption Loan (CBIL) to maintain the business whilst severe restrictions were still stopping them from being able to operate.
"I have found BBF to be very accessible and easy to deal with," said Mark. "The grant process was straightforward and once approved was paid promptly, which is so important for cashflow. Communication was fantastic, they are very easy to work with and genuinely want to help our business."
Thanks to this approach, as well as funding from the government's Culture Recovery Fund, Siyan has avoided having to make any redundancies. The team are using the flexible furlough scheme to support live-streaming events and planning for a return to festivals in the summer. Already planning to grow the team and employ more people ahead of Reading Festival in August, the goal is to be back on the road as soon as possible supporting live test events from May.