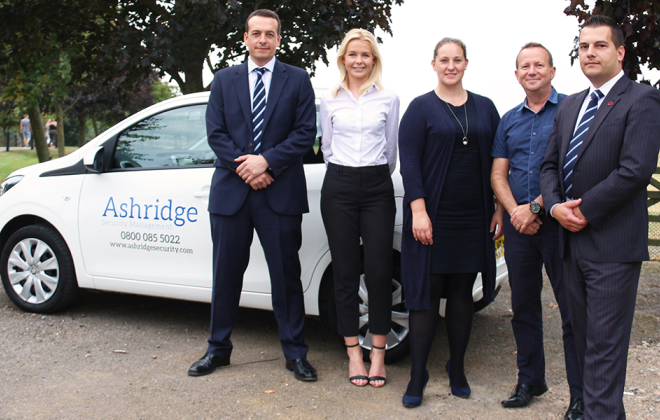 If any business owner is wondering what investing in Buckinghamshire Business First can do for their business, they need only ask Mark Walker, Group Chairman of Ashridge Group, an award winning security provider based in Wingrave, who first became a Partner, and then Ambassador, in Buckinghamshire Business First, and then became one of Buckinghamshire's Growth Champions.
"Buckinghamshire Business First is a champion of the business community in Buckinghamshire and we have greatly benefited from their advice and support as we have grown," says Mark, "as too have many other businesses and entrepreneurs alike throughout the county. This is why we wanted to make our own investment in Buckinghamshire Business First – and as soon as we did we set about taking advantage of the various supportive measures available on their website, including through the enhanced business profile and advanced features that we get by investing."
The 'go to' hub for business in Buckinghamshire
"As a Partner and then Ambassador investor in Buckinghamshire Business First we were able to post a member offer up on the website and we had a number of enquiries from it," explains Mark. "As a result we welcomed a new client. I was genuinely surprised with the results as we have previously posted member offers elsewhere and not received a response. This has confirmed my opinion that Buckinghamshire Business First really is the 'go to' hub for business in Buckinghamshire."
As with posting a member offer, the ability to advertise available contracts is another perk of investment, and one which Mark also utilised. "We were in need of a tradesman to assist in the facelift of our new offices, so we advertised a contract on the Buckinghamshire Business First website. We were inundated with responses from local providers. After a short consultation process we engaged a local business to undertake the contract."
"The quantity of responses was amazing"
With one new client already gained and one local business contracted, Mark then set his sights on hiring a PR company on behalf of Ashridge Group's subsidiary, Cognitious, so he posted a question on the member Q&A section of the website for advice. "We were seeking recommendations for a Crisis Communications Specialist for a future project and the quantity of responses was amazing for such a niche requirement. Although the project is still under discussion and an engagement is yet to be finalised, I'm very satisfied with the quality of the recommendations and would not hesitate to post another question."
All of these features can be promoted via the enhanced business profile, which is a one page overview of a business full of information, testimonials, videos, contracts, offers, events, photos, logos and awards. Investing members also get their profiles ranked at the top of the search results on the member directory.
"Why do it any other way?"
All in all, Mark couldn't be happier and more impressed with how his investment has paid off. "We are a local company with a national footprint and have greatly benefited from the business opportunities and active networking that we have experienced with Buckinghamshire Business First. They offer an important platform that brings the local business community together and enables businesses like ours to buy and supply services within Buckinghamshire, benefiting the local economy. It's incredibly easy and less time consuming to log onto the Buckinghamshire Business First website and seek opportunities or request assistance than it is to perform the same actions on multiple forums and platforms. Why do it any other way?"
Business has been booming recently for Ashridge Group, which comprises Ashridge Security Management and two newer companies, Ashridge Facilities Management and Cognitious, which were created as a result of client demand. Ashridge Group has been creating more jobs and welcoming more new clients, growth which can be attributed to many factors, with valuing employees a key one, as Mark explains: "Investing in our employees' career development, wellbeing and welfare has led to a fantastic working environment and a happy team. As a service provider, our employees are often the face of our client's companies as well as our own and their performance and demeanour is intrinsically linked to our business success and volume of recommendations.
"The future looks very exciting, but we couldn't achieve what we have without the loyalty and engagement of our employees, the support of the Buckinghamshire business community, and of course, Buckinghamshire Business First."