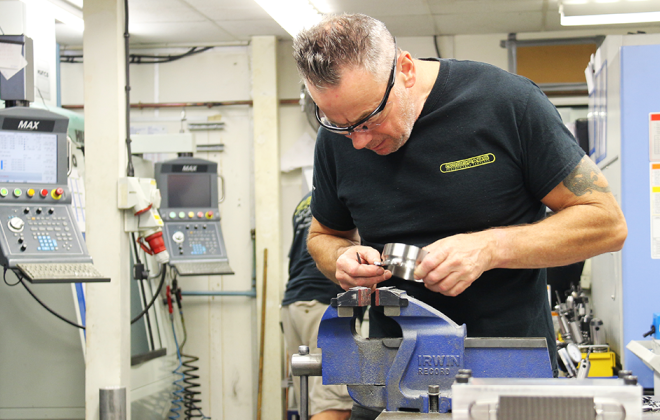 "Any business that is serious about trading or promoting themselves online requires more than just a basic listing on a website or business directory," explains Neil Morgan, Managing Director of Good Fabrications. "What suppliers and customers look for are testimonials, photos and engaging video content that brings a business to life."
Neil is talking about why he loves the Buckinghamshire Business First website and member directory, and specifically the enhanced profile that he gets as a result of investing in Buckinghamshire Business First and becoming a Stakeholder member in the organisation.
Benefits of an enhanced profile in the member directory
Having an enhanced profile on the member directory means that a business can effectively create a mini version of their website. "You get your own URL with your business profile" continues Neil, "and your page can act as a stripped down version of your website, presenting the basic facts of what you do alongside logos, photos, video content, award listings and testimonials from customers and suppliers, all on one easy to read page. I know this information is what I look for when I'm thinking of doing any business with someone, and it's what our suppliers and customers will be looking for too."
At the helm of a forward-thinking company, Neil certainly knows what he needs from an online presence. Good Fabrications have been making exhausts for Formula 1 teams for more than 30 years, as well as teams in Indy Car, NASCAR, and engine builders in the UK, Europe and Asia.
Based in Long Crendon since 1997, they have immersed themselves in the Buckinghamshire business community. "It's a connected community which, in a good way, forces you to get involved and invest in areas like education, apprenticeships and skills" says Neil. "Our staff are all locals of course and we value their contributions and their development."
Award glory for Good Fabrications
As Neil explains, this was one of the principle reasons that led Good Fabrications to enter the 2016 Buckinghamshire Business Awards, where they won the brand new High Performance Technology & Motorsport Award. "We can't always talk about the work we do publicly because there are strict confidentiality rules surrounding our work with Formula 1 teams, so it's wonderful for our staff and the business as a whole to get public recognition for the work we do."