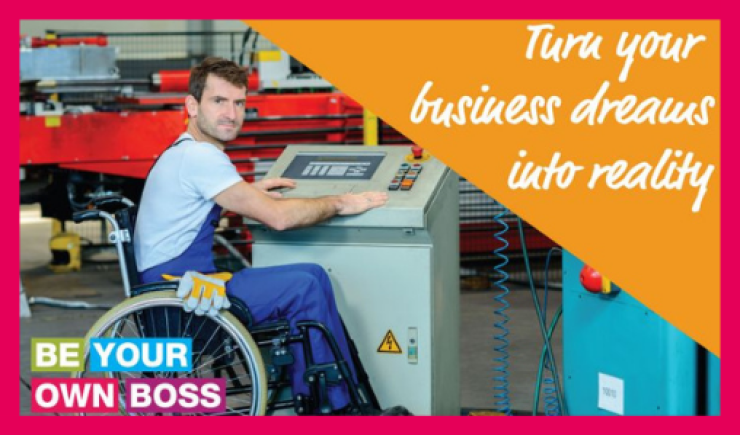 This is a two day intensive course and will take place online on both Wednesday 21st April and Wednesday 28th April 2021.
This virtual event is part of the Community Board, Business Start Up initiative that helps people develop the skills and meet the contacts they need in order to give their business idea the best chance of success. Following on from the Enterprise Day, at this event you will learn and develop crucial new skills.
The online event is open to anyone based within one of the following Community Board areas:
Beaconsfield and Chepping Wye
Beeches
Buckingham and Villages
Denham, Gerrards Cross and Chalfonts
High Wycombe
North West Chilterns
South West Chilterns
Over the two days, this highly interactive course will cover....
digital skills
the basics of accountancy
producing a business plan
marketing
sales
This event is usually a follow on event to the Enterprise Day and those attending may benefit from attending an Enterprise Day prior to attending this two day course, however this is not compulsory.
As part of this Business Start Up initiative you will also be able to attend:
A 2 hour one-to-one session with a Business Adviser
What others have said they liked about this event:
"It was professional, supportive and full of informative facts. Ian and the presenters were brilliant, they wanted us to succeed, were behind us all the way and were 100% positive throughout the entire 2 days. They created a great environment where everyone felt safe to explore their thoughts on their business and wanted the best for us."
"Opportunity to network. Good professional presenters. Helped my thought processes towards starting a business."
"What a fantastic session it was today. Ian and Grae were really inspirational and helpful and I got so much out of the webinar."
To book your place
Scroll down to the 'Book now' area below to reserve your place. If you are not based within the areas covered by the Community Boards mentioned above, please email events@bbf.uk.com and we will add you to a waiting list and contact you should a space become available on this or an alternative event.
Each event is FREE for participants to attend as places are fully funded by the Community Boards - to the value of £250 per participant. It is therefore vital that should you be unable to attend for any reason, you contact events@bbf.uk.com to let us know in advance - so that your place can be given to someone else and the funding not wasted.
A link and password to join the webinar will be sent via email one hour prior to the start time.
This event is part of the 2021 Buckinghamshire Business Festival.
The Be Your Own Boss programme is part of the Community Board business start-up initiative, delivered in partnership with Buckinghamshire Business First and funded by Beeches, Beaconsfield and Chepping Wye, Buckingham and Villages, Denham, Gerrards Cross and Chalfonts, North West Chilterns, South West Chilterns and Wycombe Community Boards.
---
Details
Date:
21 April, 2021 - 28 April, 2021
Time:
10:00am - 3:00pm
A link and password to join the webinar will be sent via email one hour prior to the start time. If you have not received this please check your junk/spam folder.
Please note:
Please note that you are booking for a 2 day course on Wednesday 21st and Wednesday 28th April 2021.
On this course you will be learning about the Business Model Canvas (BMC) and Value Proposition Canvas (VPC) - a large scale version will be sent out to you through the post that you can use on the day.
To make the most of attending this webinar on Zoom, please download our Zoom attendee guide.
If entering a Zoom meeting for the first time you will need to download a small application file. Full instructions can be found within the Zoom attendee guide.
To view the agenda for the session please click here.
Waiting List:
Once the event is fully booked you can be added to our waiting list.
---
Book now
Tickets for this event are no longer available.