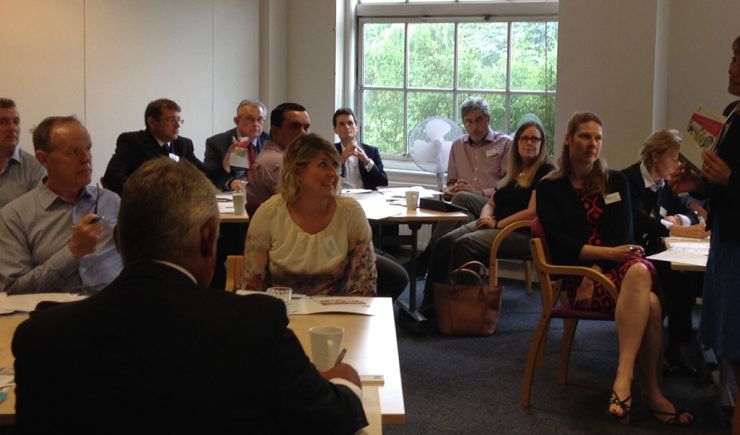 A Member to Member Workshop hosted by Helen Pettifer from Helen Pettifer Training.
However great a business is, inevitably there will be times when a customer needs to raise a complaint, and as in all good business practices, a policy and procedure must be in place to address this.
Having a complaints procedure shows the company's commitment to their customer and ensures the smooth and efficient handling of every complaint received.
This valuable business tool benefits both the customer and the organisation, and ensures every complaint is handled in a correct and professional manner.
Who is this event aimed at? 
This workshop is aimed at business owners who want to ensure the correct procedures are in place when a customer complaint is raised.
What knowledge will members take away with them?
By attending this workshop, you will learn all the benefits of creating a customer complaints procedure, understand what should be included and how it can be used as a powerful marketing tool.
At the end of this workshop you will:
Have identified what a complaints procedure is
Understand the important role it plays in business
Know the 2 levels of complaints a company receives
Know your customer's complaint journey
Come away with an outline complaints procedure
About Helen Pettifer
Helen Pettifer is truly passionate about Customer Service and works alongside businesses helping them raise their Customer Service standards.
As a consultant, she brings advise and support to companies on both internal and external Customer Service, she designs and delivers open workshops covering a variety of topics on customer engagement and interaction and is also a public speaker on the subject.

She is an Associate Member of the Chartered Management Institute (CMI) , a member of Toastmasters International and a Board Member for Young Enterprise.

With her passion for customer service excellence, she encourages delegates to think outside the box, ​re-evaluate their customer values and discover their 'Passion to Serve'.
---
Details
Date:
6 June, 2018 - 6 June, 2018
Time:
9:00am - 10:30am
Registration and refreshments from 8.30am
Location:
The Clare Charity Centre, The Saunderton Estate, Wycombe Road, Saunderton, HP14 4BF
Please note:
If using Sat Nav devices please use HP14 4HU
Waiting List:
Once the event is fully booked you can be added to our waiting list.
---
About Member to Member Workshops
---
Book now
Tickets for this event are no longer available.