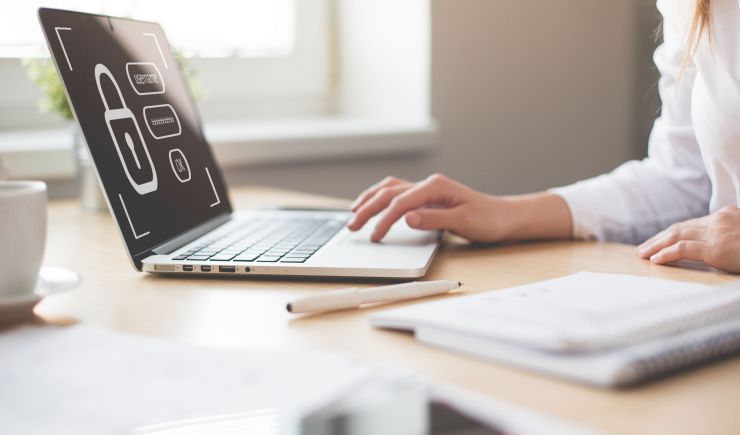 Nationally and internationally, an increasing number of organisations are being seriously impacted by cyber incidents: perhaps a phishing attempt to steal money and passwords, or a ransomware attack that encrypts files preventing access.
This is not confined to larger entities and organisations, far from it. Micro, sole trader businesses and SME's are just as vulnerable and susceptible to attack. According to the Cyber Security Breaches Survey 2021, 38% of micro and small organisations experienced an attack in the last 12 months and, of those that lost data or assets, the average cost of these was over £8,000.
But why?
Many cyber incidents are untargeted. They can affect any organisation that doesn't have basic levels of protection.
Organisations hold plenty of sensitive information, for example: organisation records, customer payment information, personal details, and passwords. All of this must be kept safe and confidential.
Cyber criminals want to make money. They understand that an organisation's information is often sufficiently important to that organisation and that they might be prepared to pay a ransom to get it back.
In this session we will cover:
Who is behind cyber-attacks?
What are the top threats to organisations?
How to be Cyber Aware
How to plan and prepare for incidents
Reporting of incidents
Signposting to additional advice, guidance and support

---
Details
Date:
23 September, 2021 - 23 September, 2021
Time:
10:00am - 11:00am
A link and password to join the webinar will be sent via email one hour prior to the start time. If you have not received this, please check your spam/junk folder.
Please note:
To make the most of attending this webinar on Zoom, please download our Zoom attendee guide.
If entering a Zoom meeting for the first time you will need to download a small application file. Full instructions can be found within the Zoom attendee guide.
---
Speakers
Mark Godsland, CyberProtect Officer at Thames Valley Police
---
Book now
Tickets for this event are no longer available.