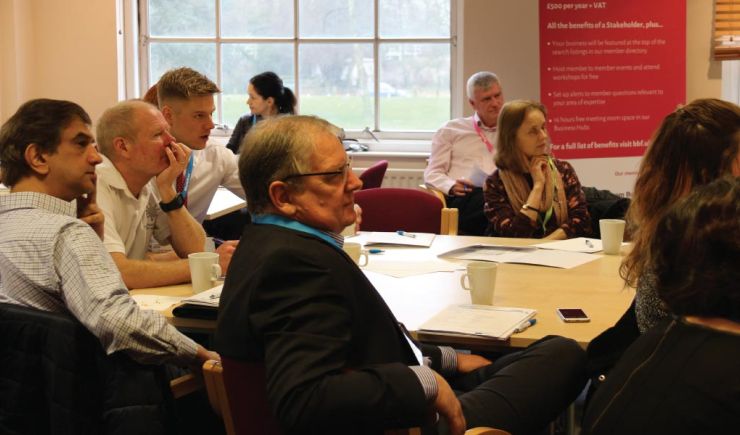 Discover Simple Techniques to Enable Advanced Marketing and 'STEAM' ahead with your marketing plans.
At this half-day workshop you will discover how, by following each element of this simple tried and tested programme you can become more effective at reaching your marketing and product launch goals! 
Have you ever thought your marketing plans could do with a bit more drive?
Could your product launch procedure benefit from some direction, as well as highlighting all the potential obstacles along the way?
Whilst detailed, the easy to follow steps of this programme will take all levels of marketing professionals from concept through to realisation.
Who should attend?
This workshop is perfect for all those involved in marketing and is particularly helpful for those with a responsibility to see marketing projects through from concept to actuality.
What are previous delegates saying about this workshop?
"The course was really informative and very interesting - the 3 hours went extremely quickly"
"Informal approach which facilitated interaction of the attendees making the event positive and enjoyable" 
"I thought the workshop was really well run and would definitely recommend"
---
Details
Date:
5 June, 2018 - 5 June, 2018
Time:
9:00am - 1:00pm
Registration from 8.30am
Location:
The Gateway, Gatehouse Road, Aylesbury, Buckinghamshire, HP19 8FF
---
Speakers

---
About the presenter
Kevin Jefcoate
Kevin has more than 20 years sales and marketing experience conducting business at all levels in a diverse portfolio of industries in European and International markets.

Kevin has used the STEAM process for his most successful marketing projects. He is confident that by sharing knowledge and expertise, you too can use STEAM to maximise your marketing potential.

STEAM has been used with companies such as Hewlett Packard, Mitsubishi, Samsung, and Proctor & Gamble.
---
Book now
Tickets for this event are no longer available.