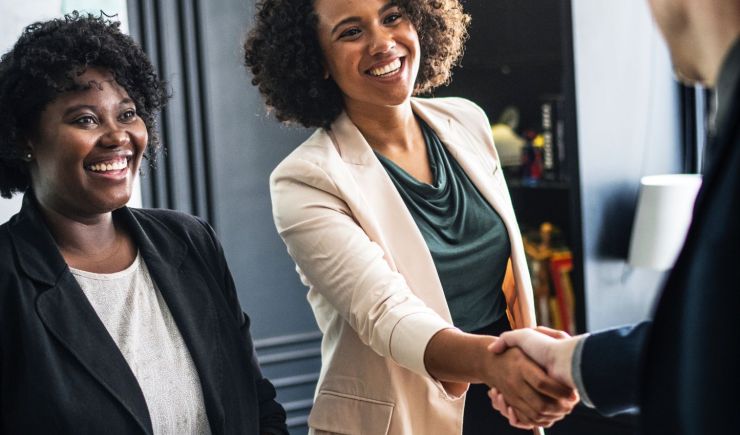 If you're sick and tired of marketing that doesn't work, lacklustre sales and inadequate revenue, then join us for an exclusive Business Transformation Masterclass with world-class business strategist Andrew McBarnett FCMA CGMA.
Imagine spending 2-hours one morning discovering new ways where you can double or triple your current number of new leads EVERY month, increase your sales and skyrocket your profits and leave with a step-by-step process for taking your business to the next level.
During this eye-opening workshop you will learn proven breakthrough strategies to transform your business.
More Leads – Learn how to EFFORTLESSLY generate as many new leads as you want, WITHOUT spending a penny on marketing or advertising
More Conversions – I'll show you how to close more sales using an automated PROCESS that does 90% of the work for you.
More Transactions – Increase your revenue OVERNIGHT by 34% using two simple strategies that cost you nothing to implement.
Higher Pricing – People don't buy based on price, they buy based on VALUE. I'll teach you a powerful strategy that will eliminate price competition forever.
More Profits – Profitability is more than just eliminating costs. I'll show you two ways to instantly increase your profits without you having to spend a penny.
Leverage Your Business – Learn how to automate your business so you achieve total and complete financial freedom, so you can eventually sell your business whenever you want for top dollar.
Throughout the workshop, Andrew will share his extensive experience helping both global brands and small businesses to dramatically increase their revenue and profits.
Here's what a delegate who attended the event said, "Really helpful and so nice to have someone honest & knowledgeable."
This event sells out every time and this workshop will be no different, so book your spot now. (In order to tailor the content on the day, you will receive a link to a short 3-minute survey to complete with your booking confirmation).
Who is this event aimed at?
This is NOT an event for startups. This event will be particularly beneficial to business owners of an established business who are not clear about how to generate more leads and want to know how to get their business going, or you are generating consistent revenue and you're now ready for more growth.
Why attend?
The information you will leave this meeting with will enable you to go back to work and literally out-market, out-sell and out-manoeuvre your competition.
About the speaker
Andrew McBarnett FCMA CGMA, has a proven 30-year history of delivering strategic solutions to business issues across a broad breadth of organisations & market sectors. He has worked with countless SME's & some of the world's largest global brands including Sensormatic, Abbott Inc, Panasonic & Vodafone.
He is the co-author of "50 Ways To Increase Your Sales Today" which became a #1 Amazon bestseller in the UK, the US, Canada, Germany and Australia. Andrew has recently completed his second book "45 Minute Business Breakthroughs – How I Find £10K In Any Business In 45 Minutes" and now runs workshops where he shares the proven to secrets to growing a business.
---
Details
Date:
18 September, 2019 - 18 September, 2019
Time:
9:00am - 11:00am
Registration and refreshments from 8.45am
Location:
Buckinghamshire Business First Hub, West Wing, University Campus, Queen Alexandra Road, High Wycombe, HP11 2GZ
Please note:
The nearest car parking to the building is at the Eden Centre Shopping Centre Car Park on Lily's Walk High Wycombe HP11 2BY . Other parking is available at Wycombe Swan Car Park HP11 2XE and Easton Street Car Park HP11 1NT
When arriving on foot, please use the google maps postcode HP11 2HZ for the West Wing building entrance on Lily's Walk.
Waiting List:
Once the event is fully booked, add yourself to our waiting list in case a space becomes available or book onto the alternative date on 15th October
---
About Member to Member Workshops
---
Book now
Tickets for this event are no longer available.