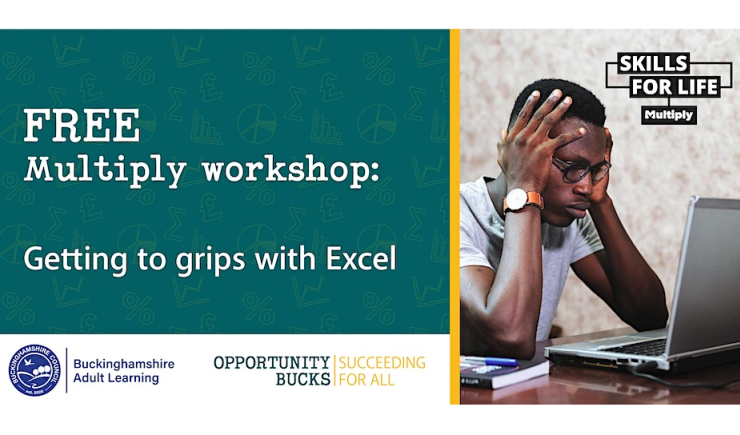 Buckinghamshire Adult Learning is delivering free numeracy workshops across Buckinghamshire as part of its Multiply initiative.
This workshop is targeted at people who have been working with spreadsheets created by others and now need the skills and confidence to be able to build their own spreadsheets and create automated calculations using formulae and functions.
By the end of the session, learners will be able to create spreadsheets, which include simple calculations and use some of the popular functions.
Counting cells
Inserting, editing, & deleting comments
Creating borders
Wrapping text
Merging cells
Pasting, sorting, & converting columns to rows
To be eligible for a free place on our 'Getting to grips with…' Multiply workshops, learners must:
Live or work in Buckinghamshire
Be aged 19+
Not have a maths GCSE at grade C (or equivalent) or hold a Level 2 maths qualification
---
Details
Date:
31 July, 2023 - 31 July, 2023
---
Book now
Tickets for this event are no longer available.