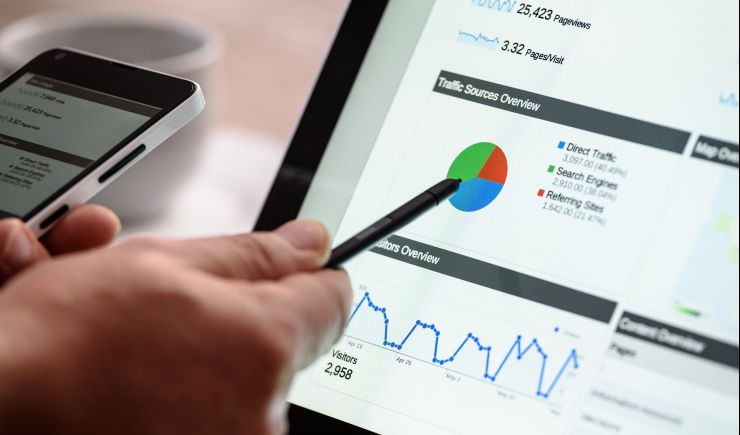 Google Analytics is one of the most widely used tools for measuring website performance – it's free, simple to set up and extremely powerful. However, many people either don't have it running at all, or have it running but never look at it.
Used effectively, Google Analytics enables you to turbocharge your digital marketing, helping you understand where your website traffic comes from, which of your marketing activities is working and which isn't, and how well your website generates new customers for your business.
Join us for this webinar during which we run through the elements of Google Analytics that are most useful for small businesses.
What we will cover
Installing Google Analytics on your website
The audience for your website
How many visitors is your site getting?
Where in the world do your visitors come from?
What devices do people use to view your site?
Where your visitors are coming from
How do people find your site?
Which of your marketing activities generates the most traffic to your site?
How people behave when they're on your site
Which pages do they arrive on and leave from?
How long do they spend on your site?
Which pages hold their attention and which do not?
Tracking how your website traffic converts into customers for your business
What counts as a conversion for your business?
How can you track conversions in Google Analytics?
Who should attend this webinar?
This webinar is suitable for anyone wants to learn more about how to understand and improve the performance of their website as a marketing tool.
We work with WordPress so we'll be using WordPress examples during this webinar but the bulk of the content will be equally relevant to any other website platform so you certainly don't need to have a WordPress site in order to benefit from attending this webinar.
Places on this webinar are limited so book now to secure yours. We're offering £5 off the price of this webinar to all BBF members. Simply quote code BBFwebinar when you check out to claim your discount.
(ATT webinar)
---
Details
Date:
21 March, 2023 - 21 March, 2023
Time:
1:00pm - 2:00pm
Quote code bbfwebinar10 when you book to claim a £10 discount for BBF members
---
Book now
Tickets for this event are no longer available.