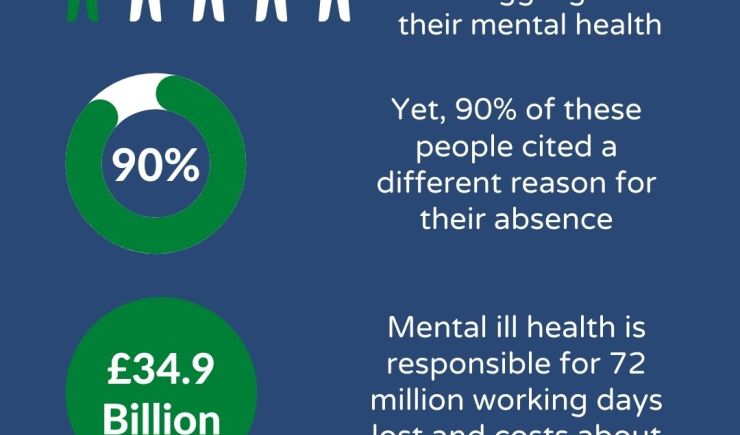 1 in 5 people take time off due to stress or struggling with their mental health. Yet, 90% of these people cite a different reason for their absence
(1). Currently Mental ill health is responsible for 72 million working days lost and costs of around £34.9 billion each year in the UK
(2). Investing in Mental Health will save you time, money and could save a life.
In this workshop our facilitator Lisa Bevan who is an experienced Trainer, Consultant and an associate Mental Health First Aid Instructor with Mental Health First Aid England, will be discussing Mental Health and the importance of encouraging healthy conversations in the workplace.
We will be touching upon the following points:
• What is Mental Health?
• Managing our own Mental Health
• The prevalence of poor Mental Health in the workplace.
• Encouraging healthy conversations about Mental Health
• What is Mental Health First Aid and why is it important?
• Lived Experience: Hear from a local company who have invested in training Mental Health First Aiders
• Where to get advice and support on mental health
This workshop is being hosted by Florence Nightingale Hospice Charity and will take place in the Education Suite at the Charity's Head Office. Tickets cost £12 and include refreshments and light lunch.
---
Details
Date:
11 October, 2021 - 11 October, 2021
Location:
Florence Nightingale Hospice Charity, Unit 2, Walton Lodge, Walton St, AYLESBURY, Buckinghamshire, HP21 7QY
---
Book now
Tickets for this event are no longer available.