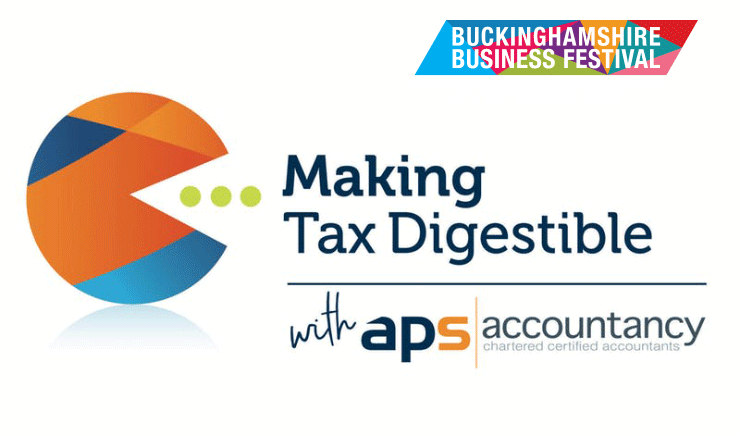 APS Accountancy are hosting a free open day to provide more information about how Making Tax Digital affects you and your business. We will suggest solutions to one of the biggest changes to the VAT system in recent years.
Drop in anytime between 12noon - 8pm. The address is 4 Cromwell Court, New Street, Aylesbury.
MTD for VAT – Making This Digestible
Select the right options now for the health of your business to ensure the new rules are easier to swallow
HMRC are determined to see the end of the annual tax return in 2020 by transforming the entire tax system.
With the ultimate aim of making it more effective, efficient and simpler for the taxpayer this sounds like an excellent idea to us!
In the way traffic light labelling on food encourages healthy choices, HMRC have been nudging businesses towards taking their tax affairs online with digital tax accounts and real time payroll reporting already in place.
Taking quarterly VAT reporting online is the latest bite size portion that will see 96% of businesses affected by MTD submitting electronically after 1st April 2019.
Who Should Attend?
This openday is aimed at all VAT-registered businesses, whether you already use accounting software or not.
What are the Benefits?
This interactive session will ensure that participants understand what the new VAT reporting rules are and whether any of the exemptions might be applicable. If MTD is unavoidable, our APS Accountancy experts will help you decide on the best solution for your business.
How can APS help you?
The APS Accountancy team work with local businesses and are experienced at providing as much or as little help as clients want. For MTD for VAT this could range from simple handholding through your first electronic submission to taking over your bookkeeping and reporting completely, or something in between. APS are arranging open days, late night opening and software training sessions in order to get you ready for MTD for VAT.
Part of the Buckinghamshire Business Festival
This event is part of the Buckinghamshire Business Festival. The festival is a celebration of business in the Entrepreneurial Heart of Britain and runs from March 4th-15th. Read more about the festival here, and check out the rest of the festival events schedule here.
Use #BucksBusinessFest on social media if you are attending this event to promote your involvement in the Buckinghamshire Business Festival.
---
Details
Date:
14 March, 2019 - 14 March, 2019
Location:
4 Cromwell Court, New Street, Aylesbury, Buckinghamshire, HP20 2PB
---
Book now
Tickets for this event are no longer available.