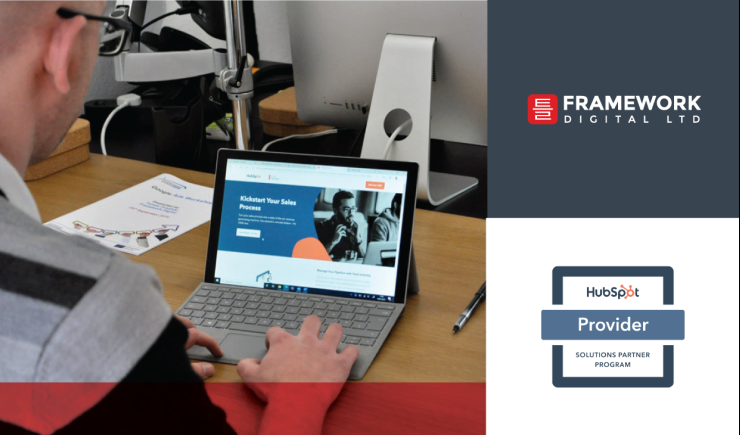 Centralise your sales, service and marketing in free HubSpot CRM
What is CRM and What Can It Do?
Does your company rely on spreadsheets for recording customer details and notepads for following up leads? There is an easier way and if CRM is a new term to you, this 45 min session is designed to provide a clear introduction.
In this webinar, we explain what a CRM is and how it can help your business to operate more efficiently.
As a HubSpot Solution Provider, we use this system to manage our sales, marketing and communication.
What you will learn:
What a CRM ( Customer Relationship Management) system is
The part it plays in the sales process from lead registration to signing a new client or contract
How it supports the management of customer communications (email, newsletters, calls, meetings etc)
How it enables data protection compliance
How it can help your business operate more efficiently
Who is this event aimed at?
This webinar is for business owners and sales managers who are new to CRM. To equip you to make informed choices, Mike will explain the basics of the HubSpot CRM system, talking through the key features. We want you to see how a CRM could help you manage your sales and marketing.
After the session, there will be a Q&A session to address specific questions you may have about the CRM.
About the Organiser:
Framework Digital is a digital agency based in Aylesbury town centre. We have years of experience in supporting local organisations with web design, online advertising and digital marketing consultancy.
---
Details
Date:
30 September, 2021 - 30 September, 2021
Time:
10:00am - 11:00am
A link and password to join the webinar will be sent via email one hour prior to the start time. If you have not received this, please check your spam/junk folder.
Please note:
To make the most of attending this webinar on Zoom, please download our Zoom attendee guide.
If entering a Zoom meeting for the first time you will need to download a small application file. Full instructions can be found within the Zoom attendee guide.
---
About Member to Member Workshops
Member to member workshops are run for members by members on their area of expertise. Find out more here https://bbf.uk.com/events/workshops
---