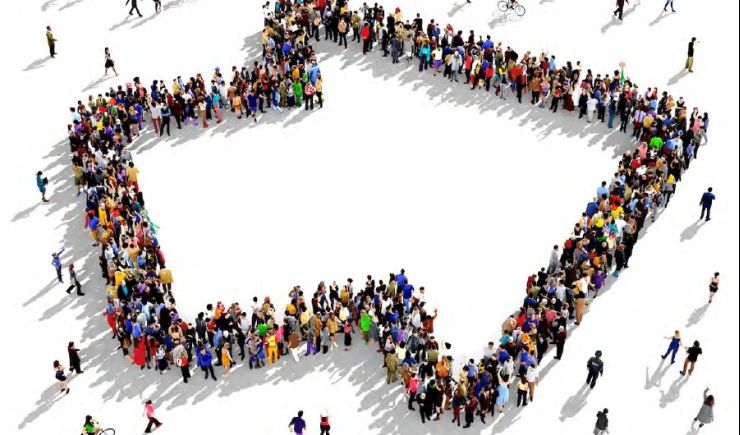 In the 2020s, business leaders increasingly cite 'talent risk' as a key challenge to organisational stability – staff recruitment, development and retention are pressing boardroom issues across the UK and beyond
The Great Resignation, 'quiet quitting' and ongoing demand for hybrid working – at first glance these appear to be societal responses to COVID-19 and prolonged lockdowns. In reality, however, they are overt manifestations of protracted frustration with the design of work and its failure to keep up with key shifts and undercurrents that are transforming life in the 21st Century.
Escalating skills shortages and declining birth rates across most of the developed world now demand we pay close attention to these trends and adapt accordingly
This webinar is the first in a two-part series that examines the changes that are forcing a redesign of the way we organise ourselves at work to deliver value in society
About the webinar:
This webinar is for business executives and HR leaders who want to learn more about the future of work. It's for those who recognise the need to redesign work and learn new approaches to collaborating, organising and communicating for optimal outcomes.
Since 2016, we've researched, tracked and analysed the likely impact of ten key meta-trends transforming work. This webinar introduces and evaluates five meta-trends including: AI and other next-generation technology, globalisation, climate change and resource depletion, attention deficit/digital distraction and 21st Century leadership.
It's designed to help attendees better prepare their organisations for the future of work.
This is for you if:
Your current business plans are hindered by staff recruitment and retention challenges
You recognise that running a business has become harder and you'd like to better understand the driving forces creating friction for modern organisations
You aspire to leading a resilient and adaptive organisation that yields brand loyalty
You seek to educate yourself on the primary trends influencing the future of work
You're naturally curious and open to exploring fresh ideas and approaches to organising frameworks and models
You'll learn:
Why AI and other emergent technologies are so disruptive
How technology and globalisation are interconnected
How the climate crisis and resource depletion are fuelling demand for business sustainability and what this means for conventional business practices
Why the rise of digital has eroded productivity, despite claims to the contrary
What modern workers expect from their leaders and what this means for the future of leadership
About your facilitators:
Cat Barnard has a career in agile workforce-planning spanning three decades. Her experience lies in building and nurturing high-performing distributed teams.
Pat Lodge combines his background in commercial strategy with 18 years' trend analysis experience with a UK-based global trends consultancy. He provides expert insight on the socio-cultural shifts most likely to impact modern workplaces.
As co-founders of Working the Future, their shared interest lies in the future of work and the adoption of new operating and organising models for commercial resilience in fast-paced and dynamic markets.
---
Details
Date:
26 September, 2023 - 26 September, 2023
---
Book now
Tickets for this event are no longer available.