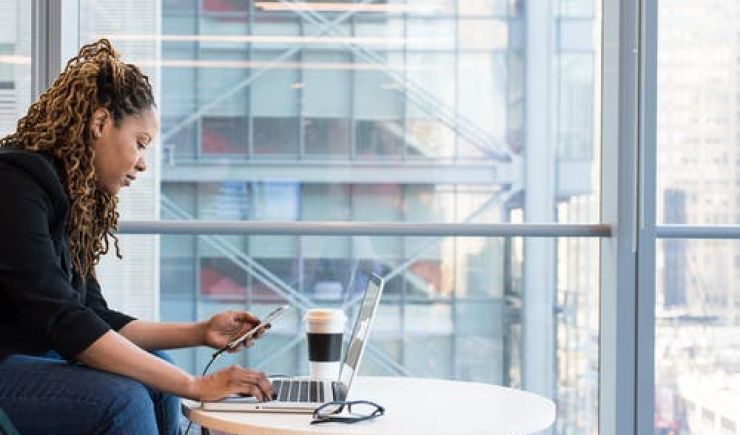 Learn how to risk assess Covid-19 and bring your business back to work under the new government guidelines. This is your opportunity to ask anything about Health and Safety at this Knowledge Hub where we will be chatting about bringing businesses back to work. Knowledge Hub sessions provide information, advice and the opportunity ask questions.
With many organisations returning to business in an uncertain Covid-19 landscape, safety is a concern for all.
Health and safety at work has never before been under so much focus. Business leaders have a responsibility to employees and stakeholders to ensure workplaces are operationally safe, yet with the threat of Covid-19 this takes on a whole new level.
Join Louise Hosking, Chartered Safety & Health Professional, on Tuesday 30th June at 10:00am for the next Knowledge Hub via Zoom. Louise will be talking about bringing businesses back to work, and very importantly, looking at how organisations can manage the risk to employees' mental health at a time when there is anxiety due to rapid change, a feeling of loss of control, and isolation.
Hosking Associates have worked with essential service businesses over the lock down to ascertain the right risk-based approach to take. As restrictions are gradually lifted, we are here to help and support all businesses as they re-open. Many are understandably concerned about how to operate safely and in such an uncertain environment are rightly looking for expert advice and knowledge to ensure they are following all the best protocols to protect their employees, customers, and the wider community.
In order to protect against the spread of this virus, we will need constant vigilance from all workplaces for a significant period of time. "We want to support businesses and employees positively through this crisis so they feel confident they are doing all they can to stay healthy and protect the wellbeing of others." Knowledge Hub sessions provide information, advice and the opportunity to ask Louise Hosking, founder and director of Hosking Associates, your health and safety questions.
You can email questions in advance to consultants@hosking-associates.com
This is an event to help businesses through the COVID-19 (coronavirus) outbreak.
---
Details
Date:
30 June, 2020 - 30 June, 2020
Please note:
For Zoom ID and password email events@hosking-associates.com with subject Hub 30 June
To make the most of attending this webinar on Zoom, please download our Zoom Attendee Guide.
If entering a Zoom meeting for the first time you will need to download a small application file. Full instructions can be found within the Zoom attendee guide.