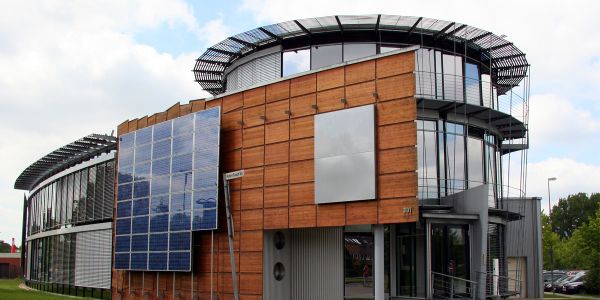 New Minimum Energy Efficiency Standards have come into force that will have huge implications for commercial and residential landlords. Chandler Garvey explain all.
The new Minimum Energy Efficiency Standards (MEES) will affect how businesses occupy their premises.
For those not already aware, the new rules will prohibit any new leases being granted, or the renewal of leases with existing tenants, where the property has an EPC rating of less than 'E'. So any 'F' or 'G' rated properties will be affected. The rules will not affect existing tenancies until 2020 for residential, and 2023 for commercial. There are some exemptions and landlords have been urged to act now to ensure that, where eligible, they are properly registered with the Department for Business, Energy and Industrial Strategy (BEIS).
The implications are already being felt with almost a fifth of all commercial property in England and Wales understood to be considered 'substandard' under the new rules. There is further speculation that in the future the government will seek to extend the rules to 'D' and 'E' rated buildings, although nothing has been confirmed as yet.
We have already started to see signs of landlords off-loading buildings that will not comply with the new rules, and buyers are urged to take care when considering purchasing any 'F' or 'G' rated buildings. A 'bargain' may end being a liability that cannot be let without significant expenditure! In some cases, however, the improvements needed may be as simple as switching to LED lighting, as shown in this Low Carbon Workspaces case study. In most cases a 'recommendations report' will accompany the EPC certificate and this will give an indication of some of the improvements that could be made. Plenty of companies that specialise in EPCs can also produce tailored reports outlining the improvements needed to get your building compliant.
Whilst many landlords will bemoan the new rules and the potential costs of improvements, they should also consider the benefits, particularly the longer-term cost savings associated with having a more energy efficient building. This should also help retain and attract tenants.
Chandler Garvey are commercial property consultants with five offices across Buckinghamshire and Berkshire.