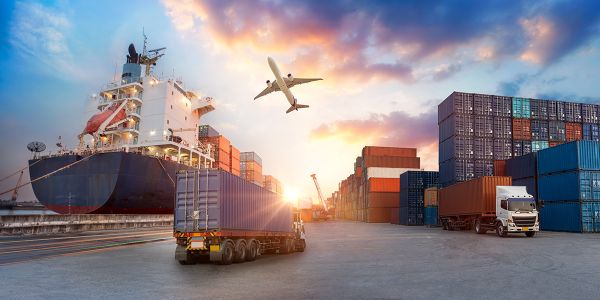 Not only is it Europe Trade Month, it's also the UK's first ever International Trade Week, and the government has unveiled a new 12-point Export Strategy to help businesses get selling across the world. What better time to start or expand exporting?
Europe Trade Month: November 2nd – 26th
Europe Trade Month is a month of activity all about doing business in Europe, promising a "virtual trade tour of Europe" that "will excite, inspire, and equip UK businesses for success in the region."
In partnership with over 30 countries, a programme of informative and interactive sessions will help businesses sell their goods or services throughout Europe.
Through market briefings, sector deep dives, local experts and much more, the month will showcase opportunities and trends, and pinpoint the many levels of government support available.
Sector-specific opportunities to take advantage of
Discover where your product or service may best be suited.
See this up-to-date list of opportunities in multiple European markets for UK companies, split up by specific sectors such as food and drink, technology, financial and professional services, and clean growth.
International Trade Week: November 15th – 19th
The UK's first ever International Trade Week is here, offering a series of exciting events to help businesses learn more about selling globally and connect with trade industry experts.
Whether your business currently sells goods or services internationally, or is yet to start, find the inspiration, advice and confidence to take the next steps to grow your business.
Although the week is nearly over, there are plenty of events taking place on Friday November 19th. The vast majority of them are virtual events so you don't need to make any last-minute travel plans!
See the events schedule for Friday here.
New 12-point Export Strategy launched by government
The Government has launched a 12-point Export Strategy – 'Made in the UK, Sold to the World' - to help businesses start and increase their exporting, selling their products and services around the globe.
The strategy - published on November 17th by the Department for International Trade (DIT) - will give businesses the tools they need to ensure the UK becomes a nation of exporters.
The 12-point strategy includes:
Launching the 'Made in the UK, Sold to the World' campaign, championing the UK's priority sectors through an innovative, localised marketing campaign that will promote the best of British goods and services in our towns and cities.
The Export Support Service, which provides a single point of contact for exporters to Europe. Since launching in October the new export hotline and online service has helped hundreds of businesses to get exporting.
UK Export Academy expansion to offer SMEs in all parts of the UK the chance to learn how to navigate the technicalities of exporting and how to find new opportunities in overseas markets.
A new UK Tradeshow Programme will be targeted to give UK companies, especially SMEs, a leg-up to exhibit their first-class products at the world's biggest tradeshows.
UK Export Finance – this export credit agency will expand its offer with new products and a wider delivery network to make it easier for UK exporters to secure business from overseas buyers.
Export Champions, ensuring businesses can build and learn from exporting successes through business-to-business networking and peer-to-peer learning.
Internationalisation Fund, open to SMEs in England, will aim to grow international sales, and has facilitated £4 million of support to SMEs attending Trade Fairs.
See all 12 points of the plan on this handy flyer.
You can read the full strategy here.
Get more support and information on exporting
Read more about finding new markets to sell into here.
Get in touch with our Business Support Team to talk about your goals and we'll point you in the right direction. Call 01494 927130 or email BusinessSupport@bbf.uk.com.