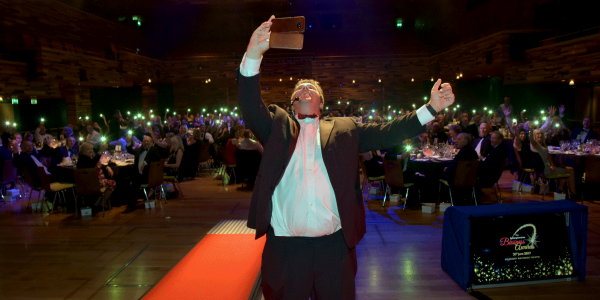 The last sponsor to step into the spotlight ahead of the May 22nd ceremony is B P Collins, sponsors of New Business of the Year.
We are now less than two weeks away from the night of nights – the Buckinghamshire Business Awards 2018! In a sign of just how close we are to the big day, we have reached our final Sponsor in the Spotlight feature, with B P Collins the focal point.
B P Collins – sponsors of the New Business of the Year Award
Simon Deans, senior partner, B P Collins:
"For over 50 years, B P Collins has partnered with many new business owners to closely advise them on how to become established, expand and plan for the future. This is why we've sponsored the New Business of the Year category for three years running as they make a vital contribution to Buckinghamshire's vibrant and innovative business sector, and we are passionate about giving them a platform to help raise awareness about the revolutionary work they do.
"Every year we've had the pleasure of touring the county to meet new business entrants and the enthusiasm, passion and ambition we see when the owners talk about their product or service is incredible - the 2018 shortlist is no exception. Each business is solving a problem by offering a ground-breaking solution to meet their markets' needs.
"We wish each finalist the very best of luck on the 22nd May 2018."
Follow the #BucksBusinessAwards on Instagram & Twitter!
We have a brand new Instagram page set up for the Buckinghamshire Business Awards, so you can share with us all of your awesome photos on the night and keep up to date with all the preparations for the big event.
As well as Instagram, our Twitter account will be as active as ever before, during and after the ceremony keeping you up to date with all the shenanigans.
Follow our Instagram page here, follow us on Twitter here, and use the hashtag #BucksBusinessAwards in the build-up the awards and – of course – on the night itself!