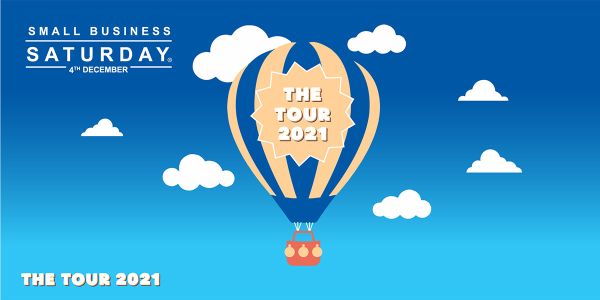 Let's promote and support our small business community by shopping local and small, and together, strengthen the cornerstone of our economy.
What is Small Business Saturday?
Small Business Saturday is a day designed to:
highlight the wonderful efforts of small businesses across the UK
celebrate small business successes
encourage consumer to 'shop local' and support their local communities
Of course, this is a 365 day a year goal, so think of Small Business Saturday as an awareness-raising day that can have a lasting impact on small businesses.
The next Small Business Saturday takes place on December 4th 2021.
How your business can get involved
The first thing to do is to register for free on the Small Business Finder – an interactive map of the UK that features all businesses that have signed up to the tool.
The tool allows people to search by business type and postcode/location to find what they need.
If you're not registered, people won't find you. But they might find your competitor!
The Small Business Finder is not just searchable on one day of the year – it's used on all 365 days, so make sure you're not missing out!
Small Biz 100
Every year, Small Business Saturday highlights 100 small businesses, one a day for 100 days leading up to Small Business Saturday 2021. See this year's full list here.
How to make the most of the day
Learn more about making the most of Small Business Saturday, including hosting events or offering discounts to attract customers on the day, or in the build-up.
How to get involved on social media
If you get involved and want to shout about it on social media, tag in Small Business Saturday (Facebook, Instagram and Twitter) and make sure you tag in Buckinghamshire Business First too!
What can individuals do?
Small Business Saturday is perfect for people that want to ensure the survival of their local high streets, shops and other businesses.
Spending thoughtfully can ensure that our small businesses are able to flourish, build resilience back up after a terrible 20 months for most, and prepare for any future crises.
Support can be shown in person or online – what counts is the support itself.
Learn more about Small Business Saturday here. Search the Small Business Finder for a business near you.