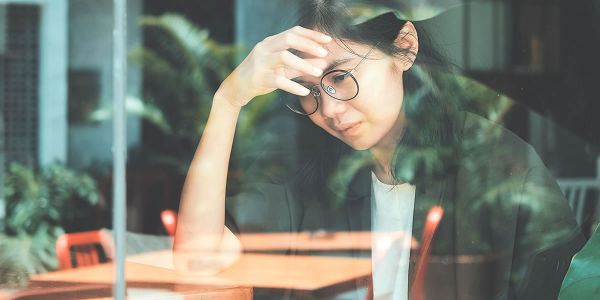 Learn how to create a working environment where your employees feel comfortable approaching you to talk about their mental health, and discover resources to help them.
This year's Mental Health Awareness Week had a theme of kindness and came at a time when millions of people across the country are battling challenges in their own uniquely personal ways.
Remember to look after your own mental health
The below advice is aimed at helping employers to support their employees, but it applies to employers themselves equally as much. Remember to be kind to yourself and give yourself the time and space you need to focus on yourself as a person, as well as a business owner.
Supporting your employees with their mental health
There are those who have had mental health challenges long before coronavirus entered our world and who may have had their struggles exacerbated because of it, and there will be those who have begun to struggle with their mental health for the first time as a result of the virus.
Those running a business have many challenges and prioritising their own mental and physical health, as well as that of their employees, will ensure the best chance of success.
Before lockdown set in, how much time did you spend talking with your employees about how they were feeling?
Has this changed for the better or the worse since lockdown began?
While regular communication has become more difficult, technological solutions and smart working practices can ensure that no team member is left feeling isolated.
Tailor your approach to the specific circumstances of your employees
Even as some businesses begin to edge back into their usual workplaces, many will still be operating from home and employers will need to adapt their support to the circumstances. Social distancing and the virus itself will have a different impact on each and every individual, so a 'one-size-fits-all' approach to employees is not advisable.
You may have staff with a pre-existing mental or physical health condition, or who live by themselves, have vulnerable relatives, need to home-school children, or have other factors in their home that make it difficult to work.
A return to the workplace can also bring its own stresses and challenges, as some people may be worried about returning to a place full of people, even with social distancing measures in place.
Creating a comfortable environment for employees
Lots of people have lived with serious mental health challenges for a long time. Some employers may not even realise that members of their staff have a mental health condition.
Ask yourself if you think your employees would feel comfortable approaching you with a mental health-related issue. If not, think what you can do to change that. Have you considered appointing a mental health 'workplace champion' to take the lead on initiatives, or supporting a member of staff to train as a mental health first aider?
Talk with employees to understand their challenges and worries, and reassure them that you or a designated colleague are there for them if they want to talk.
Arm yourself with information and resources from the likes of Healthy Minds, Time to Change, Mind, St John Ambulance, and the Samaritans, many of which also have specific coronavirus-related advice available right now tailored to workplaces.
St John Ambulance has produced a wellbeing assessment tool to help people understand how they are feeling and identify ways to improve their overall wellbeing.
The Mental Health Foundation, which runs Mental Health Awareness Week, has a range of resources and advice on its website.
Local businesses offering wellbeing support
Search our Offers page for support from local businesses to do with wellbeing and mental health. Search by keywords such as 'wellbeing'.
Have you introduced any mental health workplace initiatives?
If you have introduced any mental health initiatives in your workplace, I would love to hear about them. Email me at Philippa@bbf.uk.com.