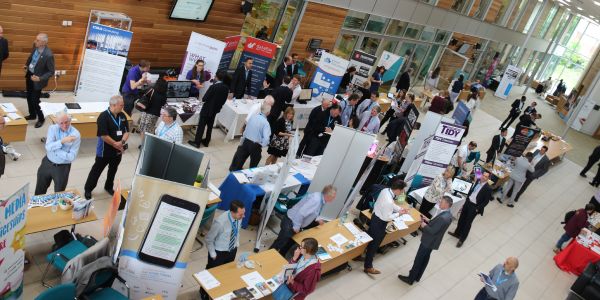 We are delivering a raft of events encouraging businesses to utilise digital technology. Come and 'Focus on Social Media' on June 14th.
Aylesbury Digital Escalator
On May 23rd we worked with Bedfordshire University to launch the ICT Escalator - a programme that supports small and medium sized businesses in the Aylesbury Vale district with consultancy and funding from the European Regional Development Fund. The launch was held at the Aylesbury Digital Escalator, with delegates at the event also receiving training from Google's Digital Garage.
The next event on the digital horizon is 'Focus on Social Media'.
Focus on Social Media - June 14th, Great Missenden
Don't know where to start with social media? Confused by Facebook, Twitter, Instagram and LinkedIn? Not sure how you can use them to actually help your business?
This event will cover some of the key social media platforms, with practical hints and tips on how to use them effectively.
By the end of the workshop, you will:
Have a better understanding of how to use Twitter, Facebook, LinkedIn, Instagram and Google+ effectively for your business
Have a greater knowledge of the importance of social media when building your website's visibility online
Understand how social media works and develop ideas of how you can use it in your business
Your guest speakers are Gemma Pybus, a Director of Digital Marketing Implementation Services, and James Pybus, a Digital Marketing Trainer and Consultant.