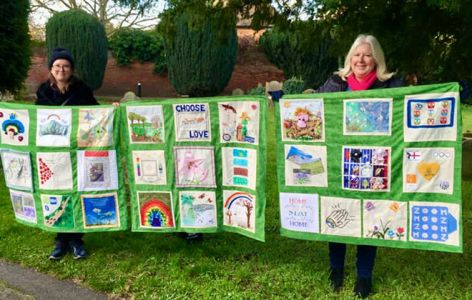 Buckinghamshire Culture is inviting submissions for Buckinghamshire's Open Weekend celebration of creativity and culture, from July 28th – 31st. 
Local businesses, organisations and groups across the county are encouraged to submit ideas for creative and cultural events/activities that they plan to run in Buckinghamshire over the Open Weekend.
The Open Weekend, now in its second year, is an opportunity to showcase the range and breadth of creative events, activities and initiatives taking place in Buckinghamshire.
Submissions for events/activities can be made by June 1st via this online form.
The theme for 2022's Open Weekend events will be 'trees and green', building on the celebrations for the Queen's Jubilee in June.
Find out more about the Open Weekend, including criteria for events >
Micro grants available for projects/activities
As in 2021, Buckinghamshire Culture will be able to give out a limited amount of micro grants for implementing projects/activities. Take a look at how to apply for a micro grant.
This programme is supported through funding from Buckinghamshire Council and Rothschild Foundation.
Image: Activity from Open Weekend 2021