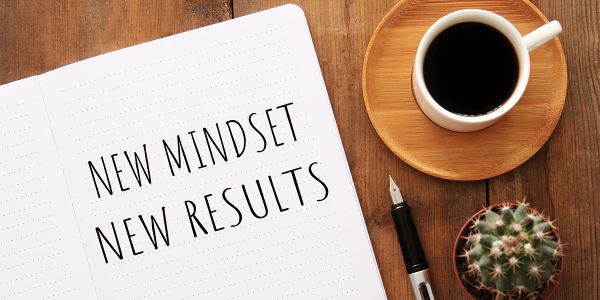 It's likely we're all aware of the expression 'take care of the little things and the big things take care of themselves'. The next line of poet Emily Dickinson's quote is perhaps less known but actually offers a very practical takeaway: 'you can gain more control over your life by paying closer attention to the little things'.
By Philippa Batting, Managing Director, Buckinghamshire Business First
Control of our lives has felt like it's been in shorter supply than usual over the past 18 months. The world in which we all operate has become predictably unpredictable, but we now need to grasp the opportunity to contemplate changing things for ourselves in ways that can benefit us as individuals, but also benefit our communities, workplaces, families and environment.
When it comes to running a business, change comes with the territory. Businesses exist at the intersection of many of society's biggest challenges, such as mental and physical health, climate change, creating safe communities, and achieving personal fulfilment in day-to-day life.
In striving to improve in these areas, it is clear that what works for a business will also provide positive impact for the workforce and individual employees. So what changes can and should be made as we all attempt to piece together a future out of the wreckage of an ongoing pandemic?
Embracing outdoor spaces
'Walk and Talk' meetings taken outdoors can work for many businesses by creating a new space to think that allows new ideas to flourish, and can be great networking opportunities. They also work for people who want and need to remain socially-distanced, they boost our health and wellbeing, help us top up our vitamin D levels, get us out of the house or office and get us all interacting with each other again.
Heeding a 'code red' warning for the planet
Hybrid working (part-home, part-office) or full-time homeworking can work for businesses by reducing overheads like energy bills, rent and travel costs. It can be hugely beneficial for a company's carbon footprint and folk can benefit from a more manageable work-life balance and reduced commuting costs. All of us benefit from the consequence of fewer vehicles on the road (if in doubt, see the latest IPCC report).
Safety online
Another change we all need to think about both in our private lives and in our businesses is improving our safety online. Being cybercrime and fraud-aware can save businesses a lot of headaches and a lot of money by ensuring the proverbial back door is not left open for scammers. Communities in the 21st century are online as much as they are in-person, so a safe community is one with reduced cybercrime as well as reduced crime on the streets.
Small steps...great destinations
And what of personal fulfilment? Is it a utopian fantasy or an attainable reality? The answer lies in Emily Dickinson's lesser-quoted line: 'you can gain more control over your life by paying closer attention to the little things'. If you feel like you lack a certain skill, that leadership doesn't come naturally to you, that decision-making is lonely and troublesome and that you need a support network or a listening ear, then there's a remedy for each of these things and it starts with one small step.
Take that first small step today
It genuinely is only a small step that you need to take to move towards where you want to be. And small steps lead to great destinations.
To get some guidance on how to take that first small step, and in which direction to travel, reach out to our team at Buckinghamshire Business First and we can help.
Contact us: