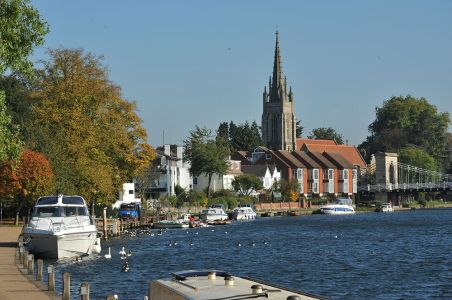 The government is backing tourism destinations in order to deliver jobs and growth.
The Visit Buckinghamshire website is at the heart of all things tourism-related in Buckinghamshire. Complete with everything both domestic and international tourists need to know, in order to make the most of a trip to Buckinghamshire. It includes ideas on accommodation, entertainment, shopping, eating out, culture, sport and more. If anyone needed to put together an itinerary for a weekend stay, the Visit Buckinghamshire website is the place to do it. It isn't just tourists that will find this website useful – residents may be surprised to find a few local delights they had no idea were on their doorstep.
What about businesses?
Are you looking for a business venue? Perhaps somewhere to hold a small informal meeting for six people or a grander more formal event for 200. Look no further than the Visit Buckinghamshire website and its new directory for you to search for the perfect venue for your meeting or event. From five-star hotels and glorious estates to conference centres and boardrooms, there is something to meet every need. Search the directory here >
If you would like to host meetings and events and have your own venue added to this directory. Email charlotte@visitbuckinghamshire.org with the details of your venue.
By supporting firms to do business around the county and helping tourists make the most of all the different things they can get up to, Visit Buckinghamshire facilitates the spread of disposable income in the local area, generating jobs and growth which positively impacts on the whole of the county.
Visit Buckinghamshire is very active on social media, this being a great way to get the latest tourism news in the county. Get involved with the Facebook page and follow Visit Buckinghamshire on Twitter.
If you have yet to read the Government's report, Backing the Tourism Sector: A Five Point Plan, you can do so here > The report lays out the ways the Government will encourage more people to visit destinations outside of London.