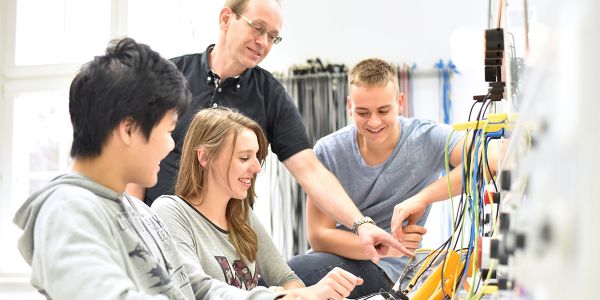 New 'flexi-job' apprenticeships are to be created to help support industries reliant on short-term freelance workers, and to ensure apprentices are not disadvantaged if their placement comes to an abrupt end.
Presently, if an apprentice were to lose their job mid-way through their placement, they would have to start from scratch in a brand new apprenticeship with a new employer
Under the flexi-job scheme, apprentices could move between employers within the same industry as part of the same apprenticeship placement
This can be of help to employers in the creative, agriculture and construction industries where jobs can often be on a freelance or contractor-basis and last for two to three months. This means that employers in these sectors often cannot meet the government requirement for apprenticeship placements to last a minimum of 12 months in order to be eligible for apprenticeship funding.
Features of flexible apprenticeships include:
Portable apprenticeships - allowing apprentices to move between employers and step on and off their apprenticeship programme in industries or professions where short-term contracts are the norm. e.g. the construction and creative sectors.
Flexibility in funding - enabling apprentices to pause and then resume their apprenticeship between projects/placements and for funding to stop and start as required, despite changes in employer.
Flexibility in training delivery by enabling employers to 'front-load' training. This will embed key skills early on so that apprentices can hit the ground running from day one in the workplace.
Accelerated apprenticeships enabling apprentices with relevant skills and experience to complete their training more quickly.
To kickstart the flexi-job apprenticeship scheme, the government has announced a £7 million fund to set up a group of agencies that will develop new flexi-job apprenticeships and work to place apprentices with employers.