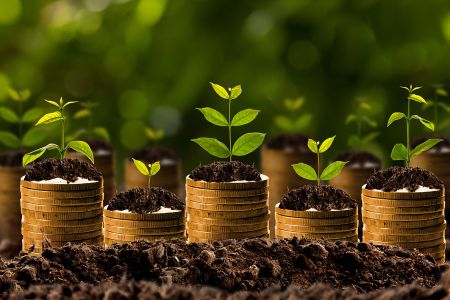 Includes available funding for social projects, support with digital, and for those with disabilities or health conditions.
Assessment tool + £150 training vouchers
The Virtual Adviser® is a simple tool that will help you understand where your charity or business is right now and where you want to take it. Once you have completed the self-assessment diagnostic you will receive a bespoke report with suggestions for action, and details of resources and events you may wish to attend.
Buckinghamshire Business First has also teamed up with our skills partner Adviza to offer training vouchers worth £150 to go towards training to help you grow.
For more information on Growth Grants and the Virtual Adviser, contact our business support team: 01494 927130 / BusinessSupport@bbf.uk.com.
Transform Foundation
The Transform Foundation is a charity that helps other charities with digital. They provide grant funding to small and mid-size charities to help them capitalise on the potential of online marketing as a way of recruiting donors and volunteers, or helping beneficiaries.
Heritage Lottery Fund
Grants from £3,000 are available for all kinds of projects, as long as they make a lasting difference for heritage, people and communities.
Take a look at all the grant programmes on offer from the Heritage Lottery Fund, which has awarded £6.8 billion to over 39,000 projects since 1994.
UnLtd
UnLtd supports individuals who have their social ventures firmly rooted in delivering positive social change. UnLtd operates a unique model by investing directly in individuals and offering a complete package of resources; from awards of funding to ongoing advice, networking and practical support.
Access to Work Funding
If you, or someone you know or work with, has a disability of health condition, the government's Access to Work grant could be useful.
An Access to Work grant can pay for practical support to help those with a disability, health or mental health condition move into self-employment or start a business. The grant is not for business start-up costs, but can pay for things like special equipment, fares to work if you use public transport, a support worker, disability awareness training for colleagues or the cost of moving your equipment if you change location.
The Community Business Trade Up Programme
Community businesses who want to grow by increasing their sales can apply for grants of up to £10,000 plus a fully funded learning programme through the Community Business Trade Up Programme. Run by School for Social Entrepreneurs, in partnership with Power to Change, this programme aims to help the leaders of community businesses and community-focused social enterprises in England increase their impact and sales.
Applications for this programme are currently closed. If you are interested in the programme, email applications@sse.org.uk.