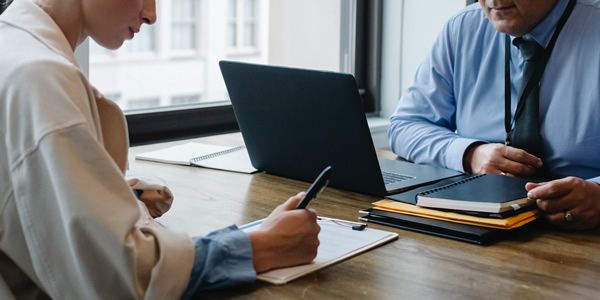 While learning by doing is one approach to running a business, there will always be times when you need to lean on the support of others...
Whether you have one go-to mentor or different people that you can speak to about specific subjects, leaning on the support and encouragement of people that have been in your position will give your business the best chance of growth.
Mentors act as a sounding board and prompt you into different ways of thinking.
Maximise your potential with our new Mentoring Programme
Our Mentoring Programme aims to connect businesses with experienced mentors that can help them develop their skills and performance.
The mentors are experienced in sectors ranging from technology and space to retail and manufacturing.
We've already seen amazing results through this programme! Read all about the experiences of Carys Dorritt from The Polka, and Thalia Shaw of Sparkle Lighting.
Apply now for proactive support with your business challenges and to help your business reach the next level.
Once you have applied, we will work to pair you with a mentor that has experienced and overcome similar challenges to you. We will aim to find someone from the same sector and geography as required.
When a suitable mentor has been identified, we will provide you with their details, requesting that you arrange a meeting with them within a month in order to begin your journey with them.
How to apply
There are two ways to take your first step on our Mentoring Programme:
Book in a chat with our Business Support Team and one of our Business Advisers will tell you what you need to know; or
Contact Ian Murphy, Business Adviser, at ian.murphy@bbf.uk.com or 01494 927161