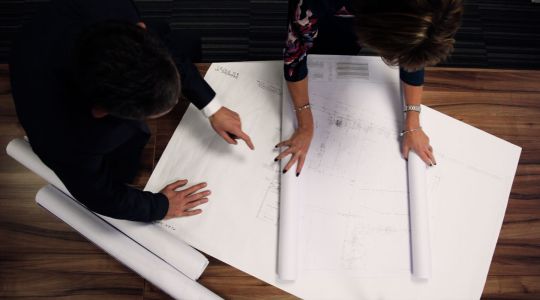 Moving to a new area can be daunting, but Buckinghamshire Business First can reduce the hassle and smooth the path to establishing your presence here.
Buckinghamshire Business First has a straightforward purpose where inward investment is concerned: to attract and assist business investment and to help companies realise their potential in the local, national and international markets.
If you have any questions please contact us at locateinbucks@bbf.uk.com or on 01494 927130.
Invest in Buckinghamshire
Over the years a steady stream of indicators has emerged that stand Buckinghamshire at the top table of business:
Location - A central, strategic location with first class export links provided by the M4 corridor, close proximity to London without the congestion, with Heathrow airport only a 45 minute drive away
Entrepreneurs – On average we start 87 enterprises per 10,000 residents, the highest enterprise rate of any area
Talent – Buckinghamshire stands third in the country for its share of the working population with the equivalent of degree level qualifications or above
Inventors – We rank sixth in the country for the highest rate of patents per 100,000 residents. This level of innovation ensures that fresh ideas made in Buckinghamshire can change the world
In Buckinghamshire, we quietly work hard to provide for a great life. Despite the deceptive leafy look to our wonderful environment, Buckinghamshire has particular strengths in sectors backed by globally recognised brands; high performance engineering centred on Silverstone, assistive technologies associated with the spinal injuries specialisation of Stoke Mandeville Hospital and the creative industries clustering around Pinewood Studios.
There is much you may not know about Buckinghamshire, so take a look at some of the best stats about the Entrepreneurial Heart of Britain.
Thinking of relocating to Buckinghamshire? Read our handy brochure which covers everything you need to know.
Bucks by numbers
The cumulative total of what Buckinghamshire has to offer businesses makes for impressive reading, as the statistics below indicate:
Business
£15 billion economy
89 business starts per 10,000 of population – a rate which is 30% higher than the national average
32,050 active businesses are succeeding in Bucks
Over 700 foreign companies have their European Head Office here
Bucks has the fastest jobs growth of all Local Authority Areas
After 5 years 50%+ of early stage businesses are trading and growing – the 3rd highest rank in Britain
4 sectors of excellence: ICT including film & digital media, advanced engineering, food & drink, assisted living
Bucks is 6th for the highest rate of patents per 100,000 residents – ideas that change the world come from Bucks
Bucks is part of the Greater South East Region which has the strongest economic growth in Britain at 4.6%
Bucks has the 3rd strongest jobs growth since the recession, up 7.2%
From 2007 to 2014, Buckinghamshire's Gross Value Added (GVA) grew at an annual rate of 3.7%, the 3rd highest rate among Local Enterprise Partnerships
Location
522,000 total population
Three major international airports in close proximity – Heathrow (45 mins), Luton (45 mins) and Gatwick (85 mins), and five in total within 1.5 hours drive (the three mentioned plus Stansted (85 mins) and Birmingham (95 mins)
30 minutes drive to London
4th largest Area of Outstanding Natural Beauty (AONB) in Britain – over a third of the area is covered by the AONB
Future Workforce
46.6% of working age residents in Bucks in 2014 had achieved a University Degree or equivalent qualification, the third highest share in the country
Bucks has the strongest schools performance in the country, as monitored by government
1,500 graduates per year from 2 universities: Buckinghamshire New University & University of Buckingham
12,500 students enrol in 2 colleges every year
185 Primary schools, 34 Secondary schools – 20 of which are fee paying