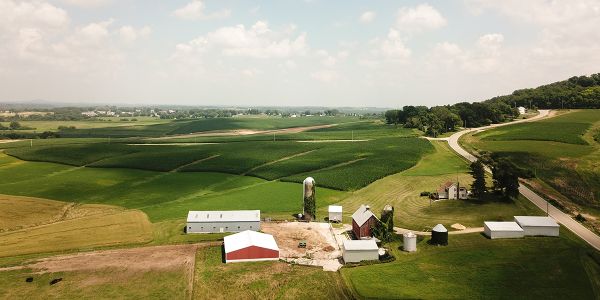 The Rural England Prosperity Fund (REF) is a new fund that supports small businesses and community infrastructure in rural areas.
Rural England Prosperity Fund – update for Buckinghamshire
It is due to launch in April 2023, although Local Authorities being allocated funds are yet to have their spending prospectus confirmed by central government.
In Buckinghamshire there have been initial discussions regarding the application process.
What we know so far:
Buckinghamshire Council has proposed to assign the whole allocation to supporting rural SMEs, with the expectation that projects will create additional employment.
There is likely to be a 2-stage application process, with the first being a 'light touch' online eligibility checker.
There is likely to be a simplified application process for smaller grants and a more detailed version for larger applications.
It is likely that businesses will be able to apply for up to 40% of eligible project costs.
Applicants will need to have all relevant permissions and licences in place prior to submitting complete applications.
At present, this is a 2-year scheme and projects will need to be complete, having evidenced spend and claimed funding awarded, by March 2025.
Rural Ngage is developing a potential project pipeline on behalf of the council, so if you have any questions or would like to discuss a project idea, contact Rural Business Development Manager, Will Dallimore:
What is the Rural England Prosperity Fund?
It's part of the UK Sustainable Growth Programme (UKSPF), which helps to improve productivity and prosperity in places that need it most. For eligible local authorities, this means a rural top-up to their allocations through UKSPF.
The REPF has £1.8 million indicative for Buckinghamshire. It has been created to help the government achieve its aims in the Levelling Up White Paper and Future Farming Programme, which includes increasing productivity and improving prosperity in rural communities.
What can you use the grants for?
You can use the grants to purchase capital assets such as equipment or buildings. Grants must be for business or community purposes and must be for projects in a rural area.
To help you identify the types of projects funded, there is a list of interventions, objectives, outputs and outcomes. Most are the same as UKSPF interventions for:
Supporting Local Business
Communities and Place
There are 2 extra interventions providing funding for:
Small-scale investment in micro and small enterprises in rural areas
Rural circular economy projects
The list of interventions also provides example projects you could fund, such as grants for:
Food processing equipment to scale up from domestic to commercial kitchens (non-farming businesses only)
Converting farm buildings to other business uses
Rural tourism such as investments in visitor accommodation and farm diversification for event venues
Additional requirements for funding projects
Investments should demonstrate value for money and additionality.
You should also consider how investments contribute to net zero and nature recovery objectives. These include: the UK's commitment to cut greenhouse gas emissions to net zero by 2050; wider environmental considerations, such as resilience to natural hazards; and the 25 Year Environment Plan commitments.
To support green growth, think about how projects can work with the natural environment to achieve objectives. At a minimum, you need to consider the project's impact on natural assets and nature.
You should prioritise projects that deliver the greatest economic, environmental, and social benefits. Rural Fund projects can be part of a wider UKSPF intervention - they can provide extra funding where the objectives are the same to add value.
How to apply
Funding is available from April 2023 to March 2025.
To apply, you should work with your local partnership group to develop your proposals.
Rural Ngage is developing a potential project pipeline on behalf of the council, so if you have any questions or would like to discuss a project idea, contact Rural Business Development Manager, Will Dallimore: