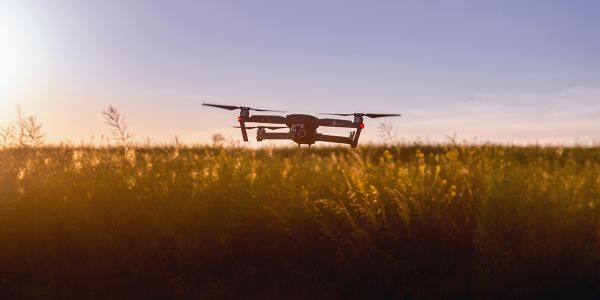 The Agri Living Lab, a state-of-the-art facility, is a place for the agricultural sector to work with technology partners to try out and test new solutions that address challenges in the sector.
It is a place for you to meet and explore business opportunities with other companies, scale up your business, or test new products and services. The Lab can also be used in virtual settings or brought to your location.
The Agri Living Lab puts you on the frontline of research and development and connects you with technology providers to explore ways to overcome the challenges you face; co-create solutions; test out innovative technologies; and demonstrate that these benefit farmers and organisations along the supply chain.
Additionally, by combining space and agricultural expertise with pioneering connectivity and sensor technologies, user-centric design, and business support, the Lab brings together agri-food stakeholders (the problem owners) and technology providers (problem solvers) to create sector-wide solutions and global agri-food challenges.
Whatever stage your business is at, the Lab can help:
You might have a piece of technology and are looking for applications.
You may need help accessing funding to build a prototype.
Or you might need access to potential users to test and pilot your technology/service.
Thanks to their partnership with Harper Adams University and network of government, academic, and commercial organisations, the Agri Living Lab is uniquely positioned to identify markets, connecting you to the end-users. They provide the most beneficial and cost-effective route to expand your business using satellite technology.
The lab gives also gives you access to world-class connectivity facilities through the Westcott Future Network Development Centre (FNDC). At the FNCD, you can access our private standalone 5G network and satellite communications to test the resilience and robustness of your connections on site. The FNDC is an open and accessible UK test centre for all ITU Primitives, providing total standardised COTS testing facilities which you can learn about here.
If you would like to discuss this in more detail, please contact our Rural Business Development Manager, Will Dallimore at William.Dallimore@ngagesolutions.co.uk or on 01494 927167.