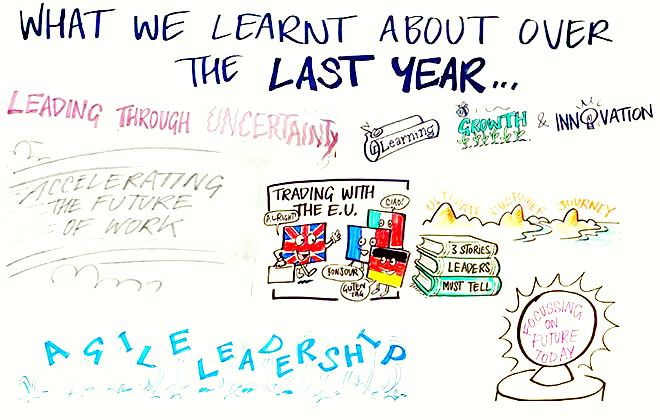 MD Ngage is an innovative personal development and peer group networking programme.
Members of the group benefit from inspiration and support from thought-provoking speakers and their fellow business leaders to help their businesses grow.
The group met up for its annual two-day MD Ngage retreat in the wonderful surroundings of Latimer House in July 2021. It was full of walking, talking, thinking, learning and growing thanks to empowering speeches, idea-sparking activities, and thought-provoking discussions among the group.
There was even a visual notetaker on hand to capture the thoughts and ideas coming from the group throughout the retreat.
It all makes for quite the story - and the only place to read it is right here >
After you've read it, you'll probably want to know more about the programme and how you can join your own MD Ngage group. Read all about MD Ngage right here.